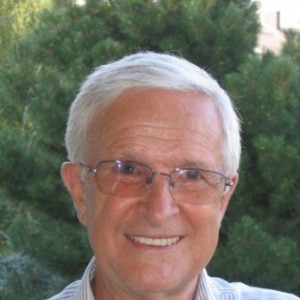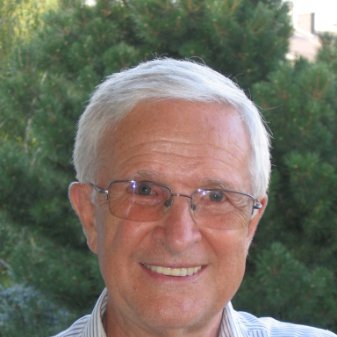 basicincomeweek.org is talking with the people who brought International Basic Income Week to life and who have made it into the international event it is today. 
This interview is with Klaus Sambor, Attac Austria
Can you remember your first encounter with Basic Income?
My wife Ulli and me were part of an NGO for sustainable development in 2004. Together with others we wanted to become "experts" for ecological and social cohesions. But we discovered that the topics were too complex and varied to deeply understand each one. So we decided to focus on just one aspect: basic income.
In the Attac group "Attac Vision", the pros and cons of basic income were being discussed.
How did the idea for International Basic Income Week get born?
I remember the development well. From 2005 – 2007 at each annual international conference of the German speaking Network we debated the advantages and disadvantages of Basic Income.
2008 brought a change: We now KNEW Basic Income was a good idea, discussion moved to HOW to implement it. It became time for wider political action.
So in that year International Basic Income Week was born.
Which event during International Basic Income Weeks do you remember as being special?
Still vivid in my mind is the visit of the Namibian pilot project from Otjivero. It was impressive to see what a positive impact Basic Income had made on the people in just one year.
Such a successful project should have grown into a national programme, which never looked likely – until 2015, when Bishop Zephania Kameeta was elected as Minister for Poverty Alleviation. Basic Income in Namibia is now tangible – like in Switzerland!
Do you have any suggestions for activists and countries who want to participate for the first time this year and are not sure how?
We heard about an idea from Germany that works really well: The Bodenzeitung  (Floor News).
Some input about Basic Income and discussion impulses are placed on the floor on a highly frequented pedestrian area and all passers by are invited to add their thoughts to it.
It only needs one or two activists and can be put into action spontaneously, without much planning. The Floor News often spark lively, spontaneous discussion on the streets, with people who are completely new to the idea.
And what are your plans for the 8th International Basic Income Week?
There are 2 activities this year we've never had before:
We will be showing Basic Income Films in many cinemas throughout the country with subsequent debate. With this we will reach people who have not gotten into contact with Basic Income before.
And on 19th September we are staging a debate between Basic Income activists and Union leaders. We have invited two union leaders from a 'poor' and a 'rich' country – Bulgaria and Switzerland, and one from Austria – wo will debate with three activists, how Basic Income and the Union movement may fit together.
We have tried to persuade the Austrian unions of Basic Income for many years, so this is a big step!
In this brochure we are explaining the finance model we support, as opposed to other models, which we do not think appropriate.
Why is International Week important for Basic Income?
It was introduced to mobilise more local activities, while supporting the campaign on an international level.
The newly founded organisation UBI Europe committed itself to Basic Income Week during their last conference in Maribor this spring. The aim: At the next europe-wide survey at least 10% of European Citizens should know about the concept of Basic Income.
What is your future vision for Basic Income, in Austria and the world?
I believe that because of all the crises we are experiencing right now, Basic Income is turning from utopia to a possible solution.
Futurologist Jakob von Uexküll says the positive thing about crisis is, that big change is possible in little time, because big steps seem adequate then and can therefore "inspire and mobilise".
Corinna Milborn, author of Stormed Fortress Europe, already stated in 2008 that Basic Income is the only way to stop Poverty Migration.
Unconditional Basic Income is one piece in a puzzle of solutions: World Peace, a drastic reduction of work hours, System Change instead of Climate Change,
common welfare maximising instead of profit maximising, community instead of competition.
This is my vision and I believe it will happen.
interviewed on 27th Aug 2015 and translated into English by Manja Taylor, UBIE activist from Germany