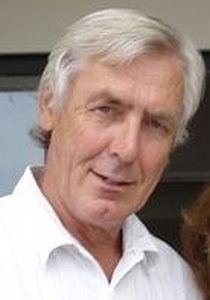 Interview with Karl Matthys, member of establishment committee Basic Income New Zealand (BINZ)
Do you remember your first encounter with Basic Income?
My interest goes back to late 90s. I became a Humanist first, it was through a link on a Humanist website that I became aware of BIEN and the works of Philippe van Parijs . I went on the BIEN mailing list. Back then it was one of many interests, and it was not until after listening to Professor Guy Standing when he came to New Zealand and spoke about the Precariat this February , that I started my activities for Basic Income.
BINZ has just been established from a long Basic Income tradition in New Zealand?
Yes, Basic Income as a topic has been promoted in New Zealand for a number of years. It was first discussed in the 90s, when UBINZ was founded. There is also a Basic Income Trust and there are one or two other private initiatives in New Zealand.
Recently we have observed societal changes, as you do in Europe and the rest of the world, and the new interest in the topic was certainly fuelled by these. Then Professor Standing visited at the start of 2015 – and BINZ was initiated.
Our members are spread from Auckland and Naper in the North to Wellington and Dunedin in the South. We have approached people from what Guy Standing calls 'The Precariat' . Here in Hawke's Bay we met with local Maori leaders and discussed basic income. Henare O'Keefe, Tribal Elder, who is a famous man in NZ as he has done a lot of good work for his community, is sceptical. He says "First of all we have to raise our people's self Esteem".
I believe the Maori people might be amongst the first to benefit from basic income, as they are most affected by poverty, lack of education, pay discrimination. Many are disenfranchised within society. They often do not vote and thus do not take part in democratic processes.
Describe some of those societal changes you mentioned.
Well – we have a Neo-Liberal type of government, very similar to many governments in Europe, Britain and probably all of the Western world. Unions have been destroyed, social security has been dismantled, with the result that we are seeing poverty levels now that didn't exist before. Many people that used to support Social Democrats are now supporting the Greens or other left parties probably because the Social Democrats also support the Neo Liberal philosophy to a large extent.
There is a party here though called Democrats for Social Credit – who have had UBI as part of their policy for many years. The right wing propaganda machine has ridiculed their proposals time and again even though they are very workable.
The public doesn't really know the UBI concept, that's why we came into being, to tell them about it! People who learn about UBI are often sceptical at first, but then become interested. We now have some excellent material thanks to the Internet.
Why do you think an International Week is important for Basic Income?
Its greatest importance lies in knowing we are not alone – to know there are many people in other countries trying to achieve the same things.
I would like to see BIEN steering national movements a bit more, without becoming controlling, acting as a glue, to co-ordinate activities. Your International Week is a good idea and I hope it will continue and strike a chord with all BI movements.
As a result of International Week there have been local events in Dunedin and Wellington, the latter one is happening as we speak. Tomorrow there will be a meeting and video showing here in Hawke's Bay. Our president, Mr Lowell Manning will be addressing meetings in Napier and Hastings this weekend.
And what are your next steps?
We only just became a legal entity, we have a number of people on our mailing list, the next step is to seek formal membership commitment and to seek some financial support. We will apply for affiliation with BIEN, then we will go out and spread the word.
I wrote to our Prime Minister at the occasion of the Annual Budget, with a suggestion to look into Basic Income. The response was: "We DID look into it several years ago, it's an interesting idea, but it's time hasn't come yet". They can't see the economics of it.
Some of the opposition parties however, the Labour Party and the Greens, are sympathetic to the idea but again are reluctant to consider and propose the necessary financial redistributive adjustments.
Mr. Stuart Nash, who is our local member of Parliament, came to listen to Professor Standing's talk on The Precariat and The Precariat Charter and was positively impressed.
A few papers have taken up our press release released this week and the New Zealand Herald is interviewing Lowell Manning today.
Visit Basic Income New Zealand: BINZ on Facebook
by Manja Taylor, 18.09.2015