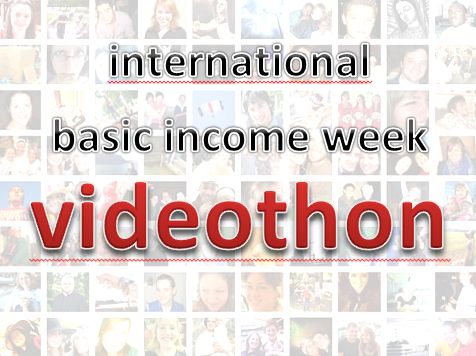 We are asking anyone to send in a video for the International Basic Income Week Videothon:

Please take a short video (60 seconds)  in any format, videos taken on smart phones are fine too, and send it to videothon@basicincomeweek.org to be uploaded to our youtube channel together with other videos around the world.  We will also post it to  @basicincomweek on twitter and instagram.
In particular, we are encouraging groups to videotape people saying ""Hi, I am (name) from (city) in (country). I believe a universal basic income will..(insert the reason you support it)." If you have, you're welcome to add your group's logo to your video.
We can't wait to receive your contributions!
See the contributions so far : 
https://basicincomeweek.org/ubi/basic-income-week-videothon-playlist/