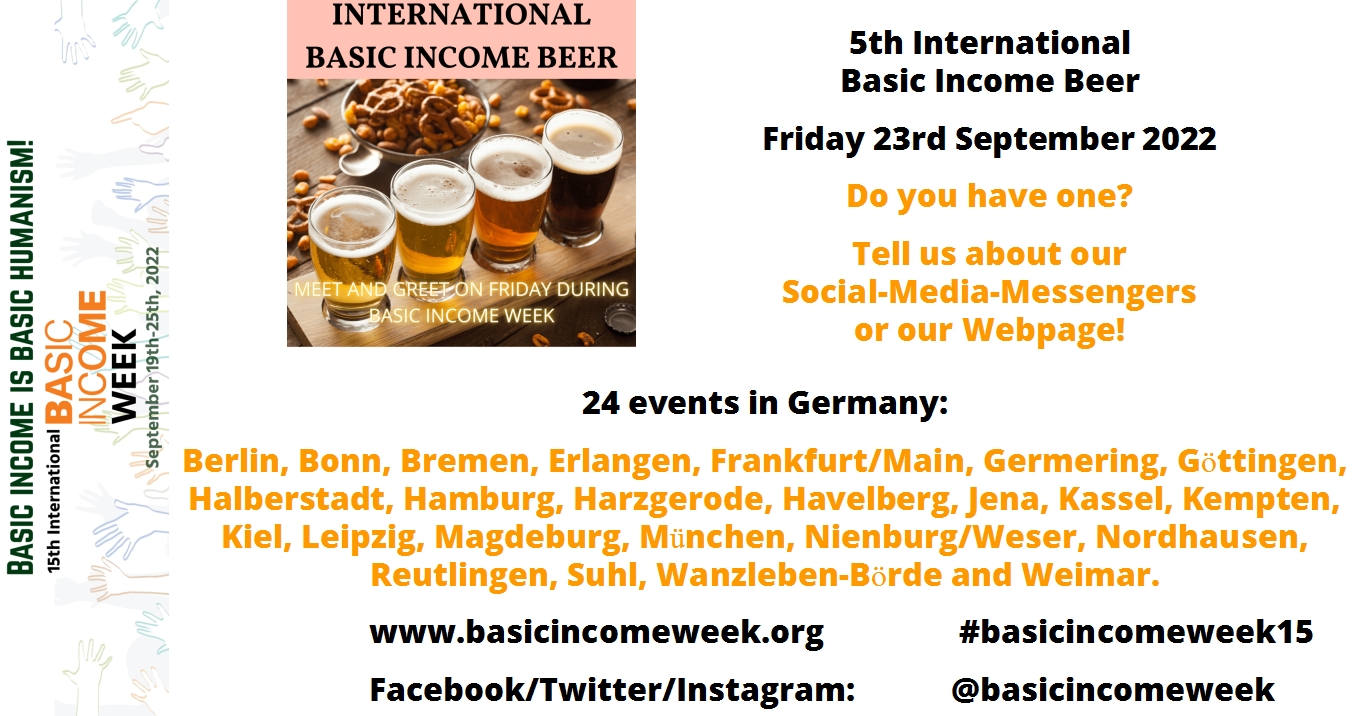 Do you have an 5th International Basic Income Beer at Friday 23rd September 2022?
Tell us about our Social-Media-Messengers or our Webpage event form https://basicincomeweek.org/event-form/
In Germany are 24 events/cities:
Berlin, Bonn, Bremen, Erlangen, Frankfurt/Main, Germering, Göttingen, Halberstadt, Hamburg, Harzgerode, Havelberg, Jena, Kassel, Kempten, Kiel, Leipzig, Magdeburg, München, Nienburg/Weser, Nordhausen, Reutlingen, Suhl, Wanzleben-Börde and Weimar.
Look at webpage "24 Internationale BGE-Stammtische in Deutschland am Freitag, den 23.09.2022" www.woche-des-grundeinkommens.eu/2022/https-basicincomeweek-org-ibib2022-24-internationale-bge-stammtische-in-deutschland-am-freitag-den-23-09-2022/ from Netzwerk Grundeinkommen.
#basicincomeweek15 #basicincomebeer