When:
17 October 2017 @ 18:00 – 20:00
2017-10-17T18:00:00+02:00
2017-10-17T20:00:00+02:00
Where:
Thomson House
3650 Rue McTavish
Montréal, QC H3A 1Y2
Canada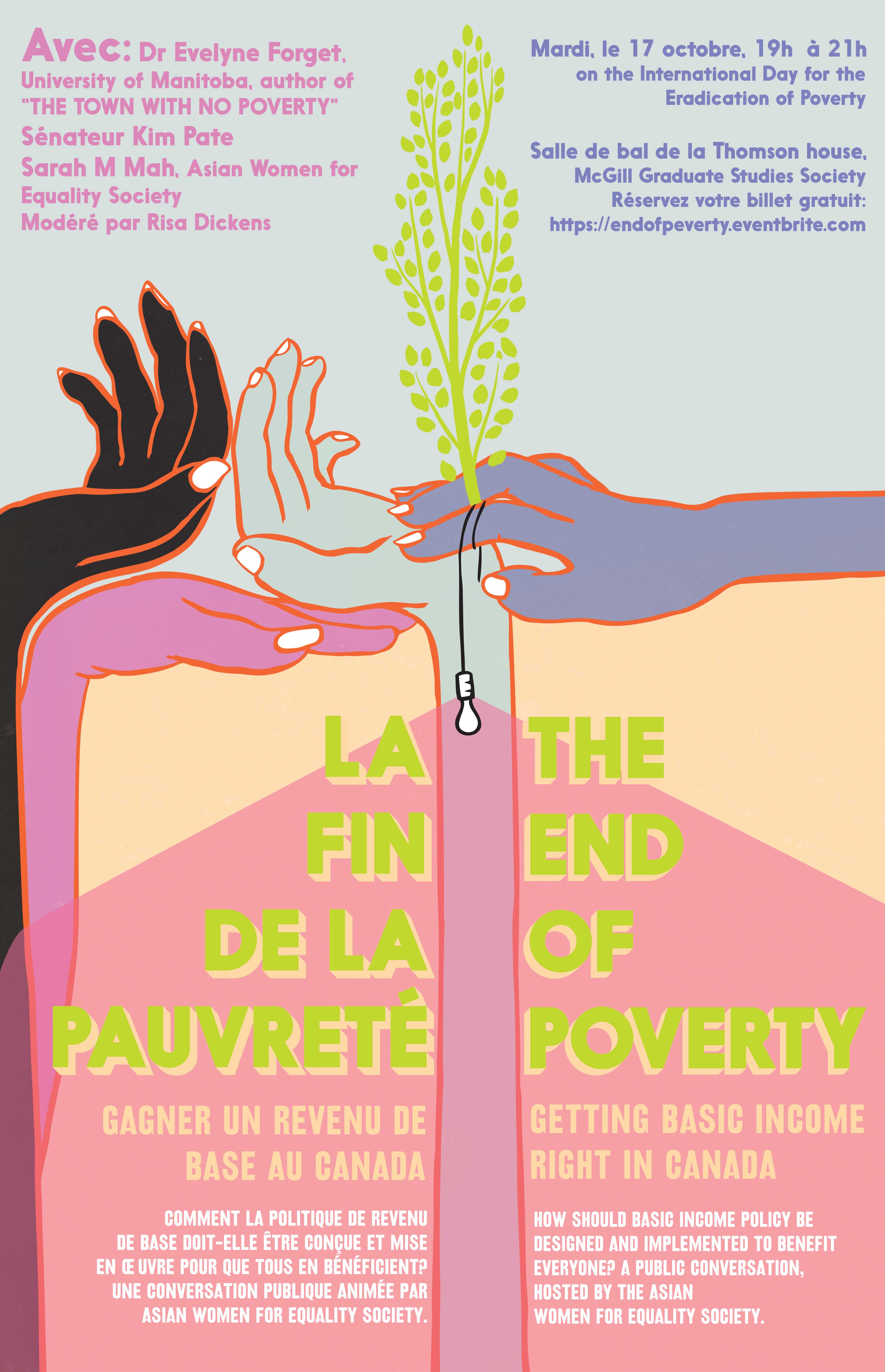 A public conversation on the International Day for the Eradication of Poverty with Senator Kim Pate and Dr. Evelyn Forget.
How should Basic Income Policy be designed and implemented to benefit everyone?
Following the success of last year's Creative Conversation About Basic Income — which brought together local Montrealers, artists, researchers, and advocates, and was organized in partnership with Revenu de Base Quebec and the University of the Streets Café at Concordia — this year brings leading voices in Basic and Guaranteed Livable Income conversations to Montreal to advance the discourse about ending poverty in Canada.
Our goal is to dig deeper into issues raised last time by inviting speakers directly implicated in some of the hardest questions: How do we design basic income for prisoners, refugees, new immigrants, and non-status residents? How does basic income address violence against women and systemic racism? How does basic income work with the existing fight for a livable minimum wage? What would the overall impact be on existing social services, on black market labour, on the cost of living, on our mental health, and on the environment? How do we pay for it, and how does it change us?