When:
21 September 2017 @ 17:30 – 18:45
2017-09-21T17:30:00+02:00
2017-09-21T18:45:00+02:00
Where:
Kulturhuset
Youngs gate 6
0181 Oslo
Norway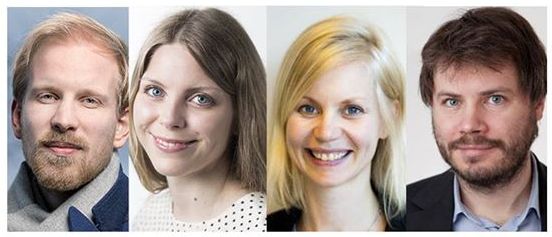 Boklansering og debatt: Borgerlønn – utopi eller realisme?
Historian Rutger Bregman writes: When traditional left and right policies do not respond to the great challenges of today, it's time to think again. In his book Utopia for Realists, he presents three basic ideas – basic income, 15 hours work week and open borders. He use research and examples to show that people would rather have more free time than higher wages. Bregman is not alone. Throughout the world, we are deeply concerned about the fact that the workplaces are being taken over by machines.
Is basic income and more leisure the solution? How will this effect democracy and power distribution, both in and between countries? We meet Bregman and his ideas and take the debate about what is right for us in Norway.
You meet:
Rutger Bregman, author of the book Utopia for realists
Nils August Andresen, editor of Minerva
Ida Søraunet Wangberg, researcher in Manifest Analysis
Sigrun Aasland, head of department in Tankesmien Agenda
Welcome to book launch with Rutger Bregman, in collaboration with Spartacus Forlag, at Kulturhuset, the main room, Thursday 21 September.
Address: Kulturhuset
Youngs gate 6, 0181 Oslo, Norway
https://www.facebook.com/events/1411344512325998