When:
1 June 2018 – 3 June 2018
all-day
2018-06-01T00:00:00+02:00
2018-06-04T00:00:00+02:00
Where:
European Parliament
1 Avenue du Président Robert Schuman
67000 Strasbourg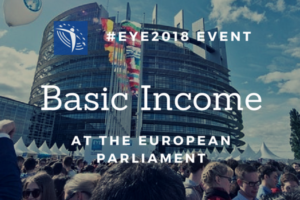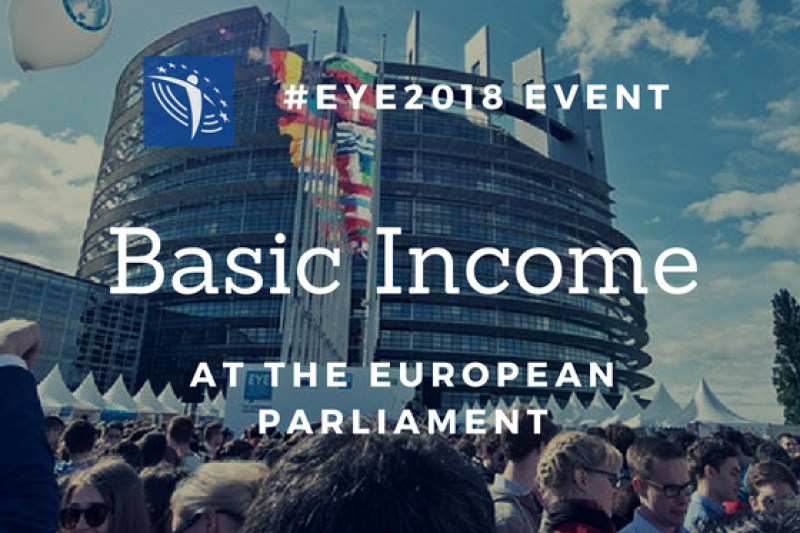 Every year the EU parliament organises a huge event called European Youth Event (EYE2018) in Strasbourg. It is a unique opportunity for young Europeans to meet and make their voices hear
Unconditional Basic Income Europe (UBIE) has put together a great delegation to the European Parliament's European Youth Event this June in Strasbourg. 20 people from 10 different countries are ready to carry our vision to MEPs and 5000 other delegates from all over Europe. They will also participate in a roundtable discussion 'Basic Income: the Return of Robin Hood?'
We need funding, please help: https://www.gofundme.com/ubie-eye2018
Our programme
Distribution of a booklet "UBI proposals for Europe" (if funded).
proposing meetings with MEPs
1 -2 June
Participation in EYE2018 activities
One UBIE speaker at the
"Basic Income: Return of Robin Hood" roundtable
3 June
Internal workshop "Strategies to implement a European Basic Income", opened to the public
Did you know that robots paying us a basic income could have been possible in 2017? 
MEP Mady Delvaux proposed a BI based on robot-tax. Only 14 votes were missing! The idea was to compensate the impact of automation on the European job market.
This is not our only proposal. UBIE is a non-profit organisation that aims at the implementation of the basic income in Europe and beyond. Euro-dividend, European wide basic income for children, Agrarian Basic income our Eco-basic income, the roads for a full basic income are plenty. In Strasbourg, we want to continue the dialogues with decision-makers and make new alliances with youth groups.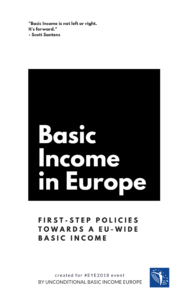 20 participants from 10 nationalities
Whether they are students, UBI researchers, UBI advocates or just new members discovering the world of EU advocacy, together they will increase their EU citizenship thanks to participation at this event. We hope they will network with advocates from other causes and bring something new back in their own countries. We also hope they will encourage their national groups to take Europe into account in their strategies for a social and fairer society.