Calendar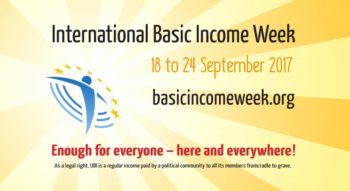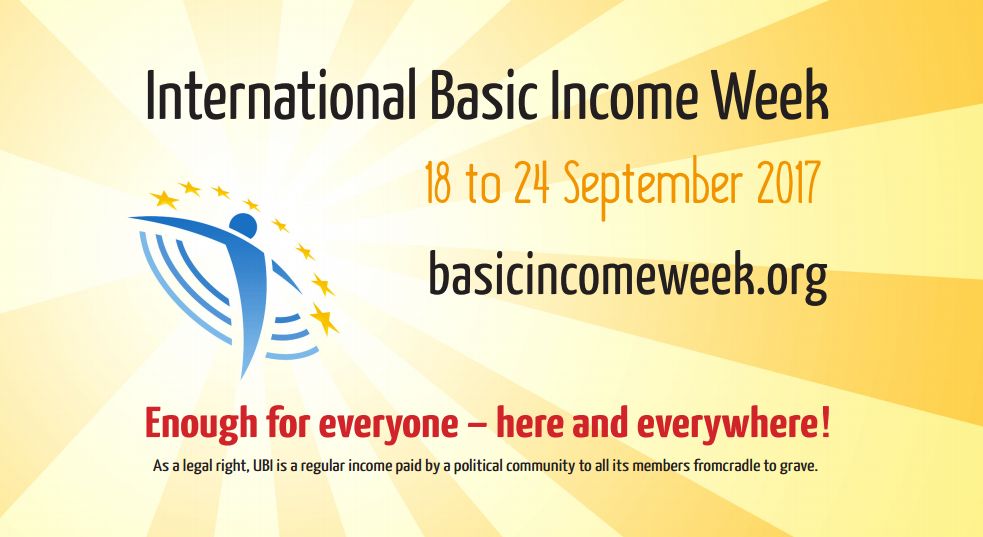 If you have an event in your region, please use the event-form to send it in:
https://basicincomeweek.org/event-form/
Webmasters can send their .ICS (ICAL) feed link pointing to the events in your local basic income week agenda for embedding into this calendar. (use tag "biweek2017")
more info: http://time.ly/document/user-guide/using-calendar/importing-events-calendars/
User hint
Just choose the right category to see the events in your country, if it is not there: there is work to be done! send them in!
Jun
1
Fri
Basic Income: the Return of Robin Hood -European Youth Event – Strasbourg #EYE2018

@ European Parliament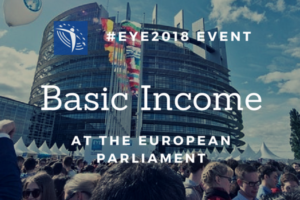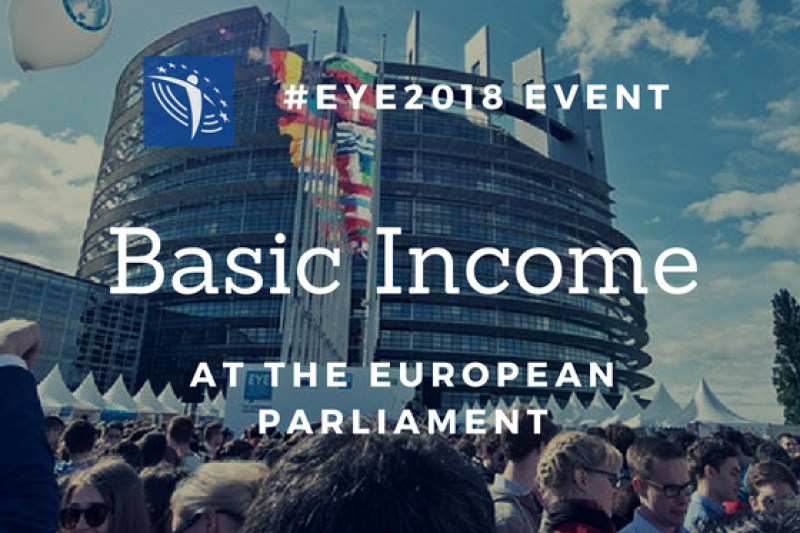 Every year the EU parliament organises a huge event called European Youth Event (EYE2018) in Strasbourg. It is a unique opportunity for young Europeans to meet and make their voices hear
Unconditional Basic Income Europe (UBIE) has put together a great delegation to the European Parliament's European Youth Event this June in Strasbourg. 20 people from 10 different countries are ready to carry our vision to MEPs and 5000 other delegates from all over Europe. They will also participate in a roundtable discussion 'Basic Income: the Return of Robin Hood?'
We need funding, please help: https://www.gofundme.com/ubie-eye2018
Our programme
Distribution of a booklet "UBI proposals for Europe" (if funded).
proposing meetings with MEPs
1 -2 June
Participation in EYE2018 activities
One UBIE speaker at the
"Basic Income: Return of Robin Hood" roundtable
3 June
Internal workshop "Strategies to implement a European Basic Income", opened to the public
Did you know that robots paying us a basic income could have been possible in 2017? 
MEP Mady Delvaux proposed a BI based on robot-tax. Only 14 votes were missing! The idea was to compensate the impact of automation on the European job market.
This is not our only proposal. UBIE is a non-profit organisation that aims at the implementation of the basic income in Europe and beyond. Euro-dividend, European wide basic income for children, Agrarian Basic income our Eco-basic income, the roads for a full basic income are plenty. In Strasbourg, we want to continue the dialogues with decision-makers and make new alliances with youth groups.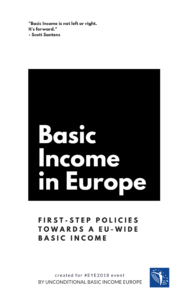 20 participants from 10 nationalities
Whether they are students, UBI researchers, UBI advocates or just new members discovering the world of EU advocacy, together they will increase their EU citizenship thanks to participation at this event. We hope they will network with advocates from other causes and bring something new back in their own countries. We also hope they will encourage their national groups to take Europe into account in their strategies for a social and fairer society.
Oct
11
Thu
Basic Income and the Euro-Dividend as sociopolitical pillars of the EU and its member countries – Freiburg (DE)

@ University of Freiburg


BASIC INCOME AND THE EURO-DIVIDEND AS SOCIOPOLITICAL
PILLARS OF THE EU AND ITS MEMBER COUNTRIES
Interdisciplinary Conference at the University of Freiburg, Germany October 11-12, 2018
In Europe, the public debate about a universal basic income (UBI) is usually a national one. In
recent years a European version of a UBI has attracted more and more attention – primarily pushed
by the suggestion of Philippe Van Parijs titled a "Euro-Dividend".
This conference aims to shed light at pros and cons of a EU wide UBI regulation and its relation to
national approaches from an interdisciplinary perspective. Both UBI approaches shall be analysed
and discussed with respect to justice, economic and migration effects, legal aspects, creation of
solidarity in the EU, and political viability. On the first day, the conference will address general
issues about UBI while the schedule of the second day contains EU-related concepts just like the
Euro-Dividend.
CALL FOR PAPERS
We invite papers from Philosophy, Sociology, Political Science, Law, and Economics and even
Technical Sciences addressing one or more of the following topics:
UBI and arguments of freedom, solidarity, social and gender justice
Changing time allocation and shifting time sovereignty, voluntarism and creativity
Legal aspects of UBI
Experiments and microsimulations on UBI's level and impact
UBI in the digital age / Robots, AI, Labor, and the Welfare State
The European Pillar of Social Rights, UBI, and Euro-Dividend: Creating European Solidarity
Financial feasibility of a UBI and financing concepts of a Euro-Dividend
EU labour market effects and migration (on international level and within the EU)
Please send title and abstract of about one-page in length by June 11th, 2018, to
max.trommsdorff@vwl.uni-freiburg.de. Participants will be informed about the acceptance of
their papers by July 2nd.
Keynote Speakers:
Olli Kangas (Kela, Finland)
Philippe Van Parijs (Université catholique de Louvain)
Antje Schrupp (freelance journalist)
Mancolm Torry (London School of Economics)
Organization:
Sascha Liebermann (Alanus University, Alfter)
Bernhard Neumärker (University of Freiburg)
In cooperation with: Frankreichzentrum, Freiburg
Organized by the Department of Economic Policy and Constitutional Economic Theory we aim to gather relevant leading researchers and thinkers in Europe to discuss an EU wide approach of a basic income.
If you have any questions Max Trommsdorff glad to assist you.
/Max Trommsdorff M. Sc. in Economics and Politics/
/University of Freiburg/
/Department of Economic Policy & Constitutional Economic Theory/
/Room  2303, KG II/