Calendar


If you have an event in your region, please use the event-form to send it in:
https://basicincomeweek.org/event-form/
At the moment, there are 3 each one worldwide synchronized Basic Income Week actions and projects:
until Sunday 22nd September 2019 "Basic Income Week Campaign":
overlay your Facebook profile picture www.facebook.com/BasicIncomeWeek/posts/995055477506728/ or direct www.facebook.com/profilepicframes/?selected_overlay_id=666500437198081
at Friday 20th September 2019 "2nd International Basic Income Beer – [City/Location]":
Since 2018 a worldwide synchronized regular table every year on the Friday evening of the International Basic Income Week where the local basic income groups meet in as many places as possible worldwide in a relaxed atmosphere for food & drink in cafes, bars, pubs, restaurants, etc. to exchange, network and at the same time on the topic basic income Interested local information materials/flyer and give speech & answer.
This can be done from small mini basic income regular table in small villages with 3 people and a simple sign up to large basic income regular table (as a small mini basic income fair) with information tables, speeches, presentations, free food & drinks, live Music/Band, Social Media Greetings, Live Switch to basic income regular tables in other cities and countries.
It is also a good time to reactivate or re-establish basic income initiatives through basic income regular tables!
(Possibly change/translate the title in your language e.g. german "2. Internationaler BGE-Stammtisch – [Stadt/Region]".)
E.g.:
Berlin (Germany), "2. Internationaler BGE-Stammtisch – Berlin" www.facebook.com/events/727312807612798/ or www.grundeinkommenberlin.wordpress.com/infos/#2
at Saturday 26st September 2019 "Basic Income March – [City/Location]":
"The Basic Income March, led by Basic Income NYC, is set for September 26, 2019. It might be accompanied by Basic Income Marches in other cities on the same day." www.basicincome.org/news/2019/07/a-march-for-basic-income-will-take-place-in-new-york-city-september-21-2019/
due to time organizing the date is moved forward to 26thseptember, next your we hope to have a sychronized event within Basic Income Week
E.g.:
New York City (USA), www.facebook.com/events/2475965342623015/ or www.facebook.com/BasicIncomeMarch/ or www.basicincomemarch.com
Please simple set-up Facebook page Basic Income Week as co-host to your Facebook event and we will see and add your event to our Facebook page and list over here. https://www.facebook.com/events/310298613181576
Sep
26
Tue
Free Lunch Society on BIEN
Sep 26 @ 20:30 – 21:30

The European film network Moving Docs, enables a selection of European documentaries to cross borders and reach new audiences all over Europe. On Tuesday 26th September, we will be screening  Free Lunch Society, a documentary about universal basic income, at ISEG – Lisbon School of Economics and Management, in collaboration with BIEN.
The screening, will be followed by a live discussion with universal basic income experts Scott Santens (USA), Jorge Pinto and Sara Bizarro (Portugal) and the director of the film Christian Tod (Austria).
The discussion will be live-streamed via the Moving Docs Facebook page at 20:30 local time (21:30 CET). We warmly encourage you to share the Facebook Live amongst your colleagues, followers and friends, in order to help raise awareness about this important issue.
Attached you will find a press release with more information, as well as instructions on how to share the Facebook Live.
As the first initiative of its kind, it is powered by local and national partners across Europe, managed by the European Documentary Network, and supported by Creative Europe.
For more information about the event: https://www.facebook.com/events/127172671345060/
Sep
20
Fri
Basic Income Café: Widening Horizons – Rotterdam (NL)

@ Huis der Zotheid
Sep 20 @ 17:00 – 19:00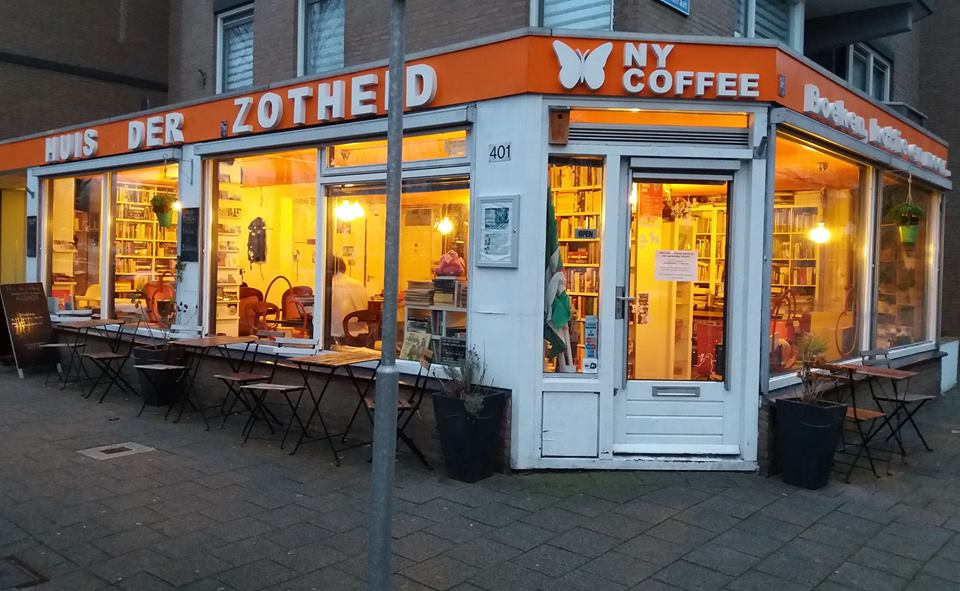 Widening horizons
by mining the wealth of creative thinkers: to seize the empowering potentials of the digital age with artists as precursors and basic income as the means.
To present and introduce the book and have talk with Vivian Storlund from Finland, we have a pleasure to have Alexander de Roo  (chair of the Dutch Society for Basic Income -Vereniging Basisinkomen) and Bjorn de Leeuw.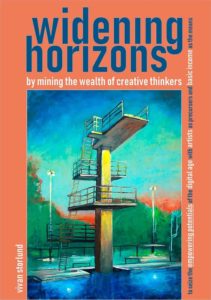 The creative sector has to a great extent overtaken industrial production as an economic driver in advanced economies. There is a new world on the internet forming new communities of interest as well as creating a new economy, the platform economy. Notwithstanding, working life continues to be regulated according to the industrial rationale with full-time, long-term employment. A consequence of this is that many persons are deprived of the legal protection labour legislation and collective agreements are intended to provide. This has led to a growing precariat. Those who do not have such 'standard employment' can often face Kafka-like situations being disciplined in multiple ways. This is a situation in which artists have long-standing experience.
To cite the Maltese cultural activist Narcy Calamatta: Goldoni died destitute in Paris a day before the revolutionary forces gave him a pension, Caravaggio died destitute on the streets of Porto Ercole, Mozart died burdened with debts, Molière was buried in unconsecrated ground. What can we do to reverse this status?, Calamatta asks.
We need to update our mental software to recognise and remove both theoretical and legal shackles so that we can seize the great opportunities the digital age offers. Artists can act as precursors in this exercise and basic income as a means to ensure that everybody can live a life as an active citizen.
ISBN 9781718064508, available at Amazon.com
https://www.vivanstorlund.com/
https://www.linkedin.com/in/alexanderderoo
https://www.linkedin.com/in/bjorn-de-leeuw