Calendar


If you have an event in your region, please use the event-form to send it in:
https://basicincomeweek.org/event-form/
At the moment, there are 3 each one worldwide synchronized Basic Income Week actions and projects:
until Sunday 22nd September 2019 "Basic Income Week Campaign":
overlay your Facebook profile picture www.facebook.com/BasicIncomeWeek/posts/995055477506728/ or direct www.facebook.com/profilepicframes/?selected_overlay_id=666500437198081
at Friday 20th September 2019 "2nd International Basic Income Beer – [City/Location]":
Since 2018 a worldwide synchronized regular table every year on the Friday evening of the International Basic Income Week where the local basic income groups meet in as many places as possible worldwide in a relaxed atmosphere for food & drink in cafes, bars, pubs, restaurants, etc. to exchange, network and at the same time on the topic basic income Interested local information materials/flyer and give speech & answer.
This can be done from small mini basic income regular table in small villages with 3 people and a simple sign up to large basic income regular table (as a small mini basic income fair) with information tables, speeches, presentations, free food & drinks, live Music/Band, Social Media Greetings, Live Switch to basic income regular tables in other cities and countries.
It is also a good time to reactivate or re-establish basic income initiatives through basic income regular tables!
(Possibly change/translate the title in your language e.g. german "2. Internationaler BGE-Stammtisch – [Stadt/Region]".)
E.g.:
Berlin (Germany), "2. Internationaler BGE-Stammtisch – Berlin" www.facebook.com/events/727312807612798/ or www.grundeinkommenberlin.wordpress.com/infos/#2
at Saturday 26st September 2019 "Basic Income March – [City/Location]":
"The Basic Income March, led by Basic Income NYC, is set for September 26, 2019. It might be accompanied by Basic Income Marches in other cities on the same day." www.basicincome.org/news/2019/07/a-march-for-basic-income-will-take-place-in-new-york-city-september-21-2019/
due to time organizing the date is moved forward to 26thseptember, next your we hope to have a sychronized event within Basic Income Week
E.g.:
New York City (USA), www.facebook.com/events/2475965342623015/ or www.facebook.com/BasicIncomeMarch/ or www.basicincomemarch.com
Please simple set-up Facebook page Basic Income Week as co-host to your Facebook event and we will see and add your event to our Facebook page and list over here. https://www.facebook.com/events/310298613181576
Sep
21
Thu
Book launch and debate with Rutger Bregman – Oslo (NO)

@ Kulturhuset
Sep 21 @ 17:30 – 18:45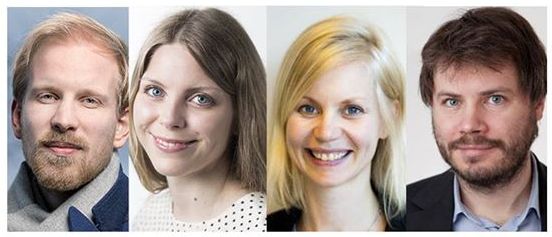 Boklansering og debatt: Borgerlønn – utopi eller realisme?
Historian Rutger Bregman writes: When traditional left and right policies do not respond to the great challenges of today, it's time to think again. In his book Utopia for Realists, he presents three basic ideas – basic income, 15 hours work week and open borders. He use research and examples to show that people would rather have more free time than higher wages. Bregman is not alone. Throughout the world, we are deeply concerned about the fact that the workplaces are being taken over by machines.
Is basic income and more leisure the solution? How will this effect democracy and power distribution, both in and between countries? We meet Bregman and his ideas and take the debate about what is right for us in Norway.
You meet:
Rutger Bregman, author of the book Utopia for realists
Nils August Andresen, editor of Minerva
Ida Søraunet Wangberg, researcher in Manifest Analysis
Sigrun Aasland, head of department in Tankesmien Agenda
Welcome to book launch with Rutger Bregman, in collaboration with Spartacus Forlag, at Kulturhuset, the main room, Thursday 21 September.
Address: Kulturhuset
Youngs gate 6, 0181 Oslo, Norway
https://www.facebook.com/events/1411344512325998
Sep
22
Fri
A perfect world is realistic – Stavanger (NO)

@ Kapittel
Sep 22 @ 13:00 – 14:00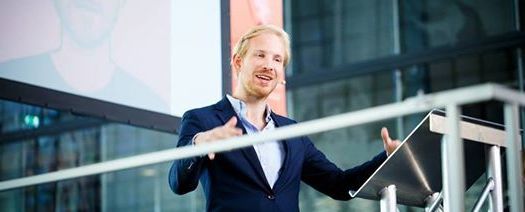 En perfekt verden er realistisk 
We live in a time of unprecedented upheaval, with questions about the future, society, work, happiness, family and money, and yet no political party of the right or left is providing us with answers. Rutger Bregman, a bestselling Dutch historian, explains that it needn't be this way. Bregman shows that we can construct a society with visionary ideas that are, in fact, wholly implementable. Every milestone of civilization – from the end of slavery to the beginning of democracy – was once considered a utopian fantasy. New utopian ideas such as universal basic income and a 15-hour work week can become reality in our lifetime.
Tickets for sale from the 20th of August.
May
24
Thu
North American Basic Income Guarantee Congress 2018

@ McMaster University

The Next North American Basic Income Guarantee Congress will be will take place at McMaster Unversity in Hamilton, Ontario from May 24-27, 2018.
NABIG 2018 is being organized by a Canadian-American team including representatives of Basic Income Canada Network, U.S. Basic Income Guarantee Network, McMaster University, and the Hamilton Poverty Roundtable
Save the dates! We are very excited to announce that the 17th Annual North American Basic Income Congress (NABIG) will be held May 24-27 at McMaster University in Hamilton, Ontario!
NABIG is held alternately in the United States and Canada. Highlights from the June 2017 congress in New York City included speakers such as Facebook co-founder Chris Hughes, international labour leader Andy Stern, and renowned scholar and activist Frances Fox Piven. NABIG 2018 will focus on:
• making basic income a reality, for example, through research, policy development and pilots as well as strategies for mobilizing support
• the converging paths leading to basic income as a solution to multiple concerns connected to health, human rights, the future of work, poverty, inequality, economic and environmental sustainability, democracy and more. NABIG is a great forum for learning, sharing and networking among people from all walks of life.
"The idea of a universal basic income is gaining traction and I am pleased that next year's NABIG, which will bring together hundreds of advocates, academics and government representatives from across the continent, is being held in Hamilton," remarks Hamilton's Mayor, Fred Eisenberger. "Our City is increasingly becoming a focal point for progressive social policy discussion."
We at BICN and the U.S. Basic Income Guarantee Network are thrilled that McMaster University, the Hamilton Roundtable for Poverty Reduction, Low Income Families Together (in Toronto), and others are collaborating with us to host a 2018 Congress that is shaping up to be an important and influential event. Support is coming from a wide range of organizations, places and people, such as municipal leaders. And we are lining up NABIG 2018 speakers now, like Dr. Evelyn Forget, the University of Manitoba researcher who unearthed such powerful findings from the 1970s Manitoba Mincome experiment in basic income.
Please save the date and watch for further announcements about key speakers and a Call for Participation later this fall, followed by registration details. We hope to see you at McMaster University and in Hamilton to be part of NABIG 2018!