Calendar



If you have an event in your region, please use the event-form to send it in:
https://basicincomeweek.org/event-form/
Webmasters can send their .ICS (ICAL) feed link pointing to the events in your local basic income week agenda for embedding into this calendar. (use tag "biweek2018")
more info: http://time.ly/document/user-guide/using-calendar/importing-events-calendars/
User hint
Just choose the right category to see the events in your country, if it is not there: there is work to be done! send them in!
Jul
18
Wed
DemCon 2018 – International Democracy Convention – Balbriggan (IE)

@ Bracken Court Hotel
Jul 18 @ 18:00 – Jul 19 @ 20:00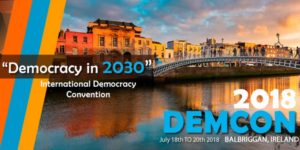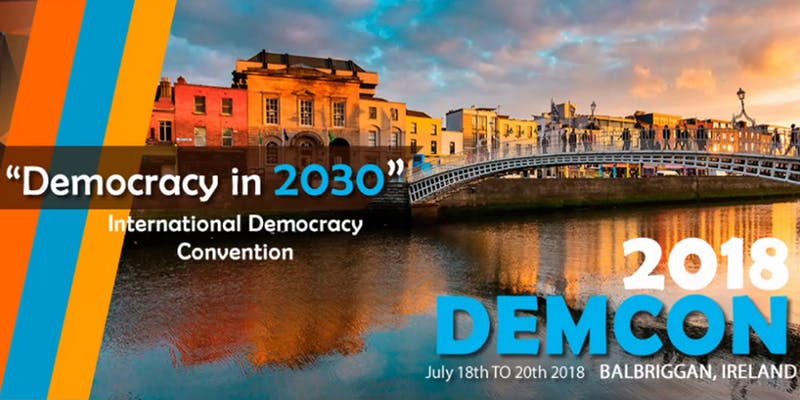 The Democracy Convention – or DemCon – is an annual gathering of academics, NGOs, activists, journalists and technologists who understand that we are on the cusp of major changes in how democracy is exercised around the world. DemCon seeks to create the conditions for building a real, immediate, non-intermediated democracy with regular and deep citizen participation by learning from organisations and people engaged in moving democracy forward.
Speaker for Basic Income is our US activist Scott Santens, full time basic income writer.
Join us in Balbriggan to learn how to use the technologies that will drive the future of democracy – from the experts who build them and the organisations who use them.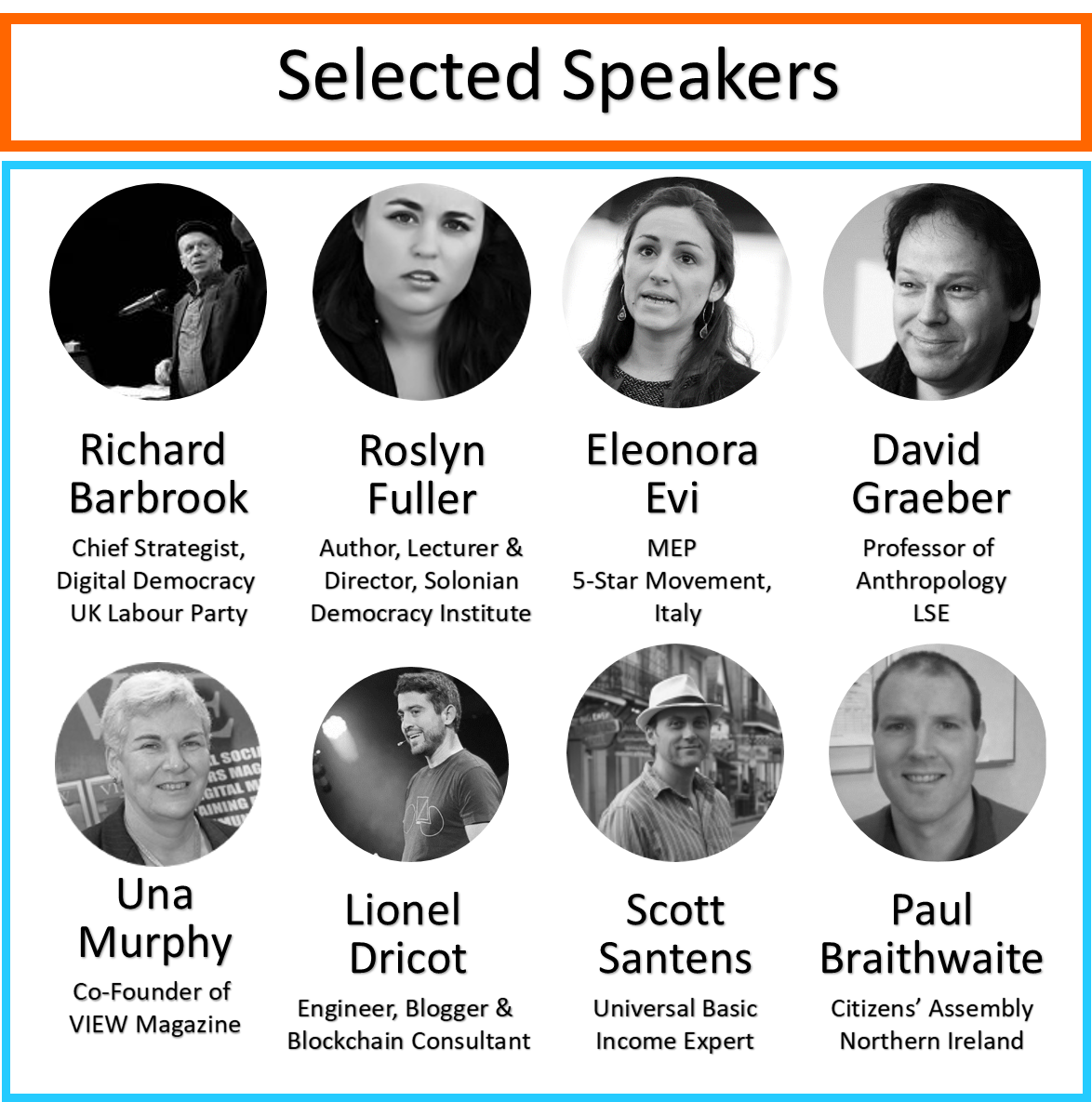 DemCon is organised by the Solonian Democracy Institute, a non-profit think tank that takes its name from the statesman who ushered in reforms that created the foundations for the development of democracy in ancient Athens.
Aug
22
Wed
Nordic Conference 2018 (DK, SE, NO, FI, IS)

@ Future event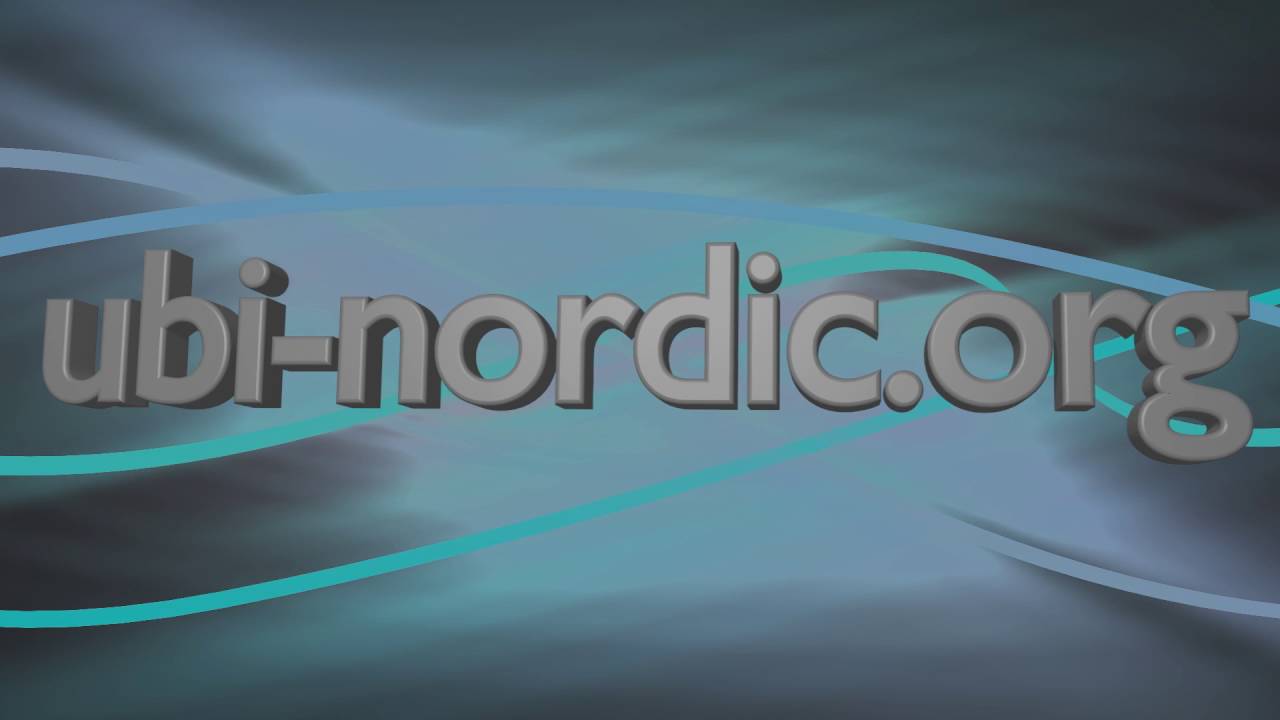 Future event, details will follow
Oct
11
Thu
Basic Income and the Euro-Dividend as sociopolitical pillars of the EU and its member countries – Freiburg (DE)

@ University of Freiburg


BASIC INCOME AND THE EURO-DIVIDEND AS SOCIOPOLITICAL
PILLARS OF THE EU AND ITS MEMBER COUNTRIES
Interdisciplinary Conference at the University of Freiburg, Germany October 11-12, 2018
In Europe, the public debate about a universal basic income (UBI) is usually a national one. In
recent years a European version of a UBI has attracted more and more attention – primarily pushed
by the suggestion of Philippe Van Parijs titled a "Euro-Dividend".
This conference aims to shed light at pros and cons of a EU wide UBI regulation and its relation to
national approaches from an interdisciplinary perspective. Both UBI approaches shall be analysed
and discussed with respect to justice, economic and migration effects, legal aspects, creation of
solidarity in the EU, and political viability. On the first day, the conference will address general
issues about UBI while the schedule of the second day contains EU-related concepts just like the
Euro-Dividend.
CALL FOR PAPERS
We invite papers from Philosophy, Sociology, Political Science, Law, and Economics and even
Technical Sciences addressing one or more of the following topics:
UBI and arguments of freedom, solidarity, social and gender justice
Changing time allocation and shifting time sovereignty, voluntarism and creativity
Legal aspects of UBI
Experiments and microsimulations on UBI's level and impact
UBI in the digital age / Robots, AI, Labor, and the Welfare State
The European Pillar of Social Rights, UBI, and Euro-Dividend: Creating European Solidarity
Financial feasibility of a UBI and financing concepts of a Euro-Dividend
EU labour market effects and migration (on international level and within the EU)
Please send title and abstract of about one-page in length by June 11th, 2018, to
max.trommsdorff@vwl.uni-freiburg.de. Participants will be informed about the acceptance of
their papers by July 2nd.
Keynote Speakers:
Olli Kangas (Kela, Finland)
Philippe Van Parijs (Université catholique de Louvain)
Antje Schrupp (freelance journalist)
Mancolm Torry (London School of Economics)
Organization:
Sascha Liebermann (Alanus University, Alfter)
Bernhard Neumärker (University of Freiburg)
In cooperation with: Frankreichzentrum, Freiburg
Organized by the Department of Economic Policy and Constitutional Economic Theory we aim to gather relevant leading researchers and thinkers in Europe to discuss an EU wide approach of a basic income.
If you have any questions Max Trommsdorff glad to assist you.
/Max Trommsdorff M. Sc. in Economics and Politics/
/University of Freiburg/
/Department of Economic Policy & Constitutional Economic Theory/
/Room  2303, KG II/