Calendar



If you have an event in your region, please use the event-form to send it in:
https://basicincomeweek.org/event-form/
Webmasters can send their .ICS (ICAL) feed link pointing to the events in your local basic income week agenda for embedding into this calendar. (use tag "biweek2018")
more info: http://time.ly/document/user-guide/using-calendar/importing-events-calendars/
User hint
Just choose the right category to see the events in your country, if it is not there: there is work to be done! send them in!
May
19
Sat
Universal Basic Income – A green answer to future challenges of the labour market? – Antwerp(BE)

@ unkown location
May 19 @ 12:00 – 15:30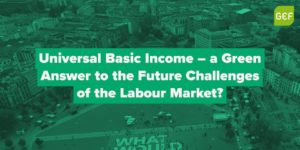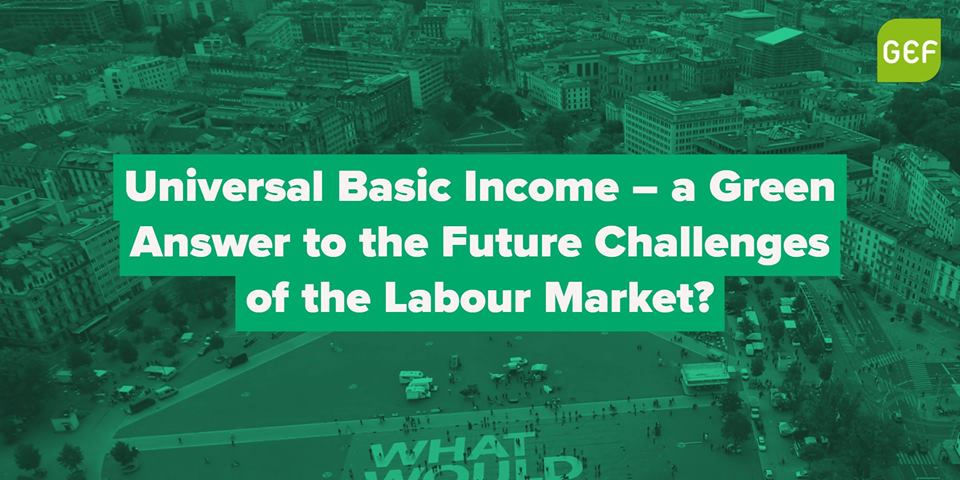 In 2017, the Green European Foundation started, with the support of different national partner foundations a transnational project on basic income with the objective to refine the concepts behind Universal Basic Income and contribute to the Europeanisation of the debate while taking into consideration the huge differences of social security systems across Europe. To this end, we formed a basic income expert group with representatives of Spain, Catalonia, Switzerland, Germany, Serbia, Belgium and Greece. In 2018, the focus of the 'Basic Income for all EU Citizens?' project lies on the financial concepts and on formulating first ideas for a European pilot project on basic income that can deliver comparable results for different European countries.
About the event
During this session, we aim to make the link of those discussions to the broader debate on the future of work and whether basic income can become part of the Green answer to the challenges the labour market is currently facing. At the same time, the session shall serve as an opportunity to exchange on examples and different ideas of Green parties across Europe.
We will organise an interactive session, using the "fish bowl" method: the discussion starts in a semi-circle with one moderator and the three panelists and two empty chairs; after the first input by the moderator and the three panelists, the audience is invited to fill the empty chairs and take the role of panelists themselves; after the input the chairs have to be left to other participants.
Finally, the workshop will provide an opportunity to present the results of a planned survey we launched on the state of play of the UBI debate within the different Green parties across Europe as well as in the national public discourses.
Moderators
Ville Ylikahri, GEF Board Member, Secretary General in the Green Cultural and Education Centre – Visio in Finland, representative of project expert group for Finland;
Susanne Rieger, GEF Co-President, responsible for European issues and European relations in the Catalan Green foundation Fundació Nous Horitzons (FNH), Project coordinator of the GEF transnational project on Basic Income.
Speakers
Wolfgang Strengmann-Kuhn, Member of Parliament, Germany
Julen Bollain, Member of the Basque Parliament, economist & researcher specialised in unconditional basic income, Spain
Predrag Momcilovic, Executive Committee Member Federation of Young European Greens, journalist, PhD student on political ecology and degrowth, Serbia
Irina Studhalter, Local Councillor Lucerne & political campaigner, Switzerland
Natalie Bennett, politician and journalist, former leader of Green Party of England and Wales, United Kingdom
Website: http://gef.eu/
Twitter: https://twitter.com/GEF_Europe
Youtube: https://www.youtube.com/user/greeneuropeanfdn
Jun
27
Wed
ETUC/ETUI conference: The World(s) of Work in Transition – Brussel (BE)

@ Hotel Thon Europe


The world is being transformed in ways that will profoundly challenge human society. Trade unions facing these new realities can play an important part in shaping this future. With this in mind a major conference organised by the ETUC and ETUI will bring together globally-renowned experts to debate some of the most pressing issues confronting workers, unions and governments.
The conference will address several megatrends impacting working life. First, the free movement of capital, services and people is altering the allocation of jobs throughout the European internal market. Second, climate change and the energy transition are making many occupations obsolete, while at the same time creating new 'green' jobs in emerging sectors and industries. Third, the demographic transition is changing the structure of the labour force and challenging social security systems. Finally, the digitalisation of the economy is set to disrupt the processes of production, employment and work conditions on an unprecedented scale.
So far, these transitions have been studied and reflected on independently from one another. As a result, conclusions about what the future holds, and the ensuing policy recommendations, vary according to the particular transition in question. What is now needed is for the different projections to be put together and analysed in tandem in order to fully understand the multiple and complex consequences for the world of work. Will all these changes create one new world of work, or many? How can trade unions engage with these developments and what strategies are there to cope with them? What should a new industrial policy look like in the sectors severely affected – such as energy, transport and construction? What skills will be needed and how can trade unions participate to ensure that workers are offered the required training and education?
These are some of the questions the 3rd ETUC/ETUI conference on the future of work will deal with. The overall format – plenaries and smaller panels – has proven very successful and will remain the same. However, added emphasis will be put on enriching the debate and provoking discussion through innovative sessions and greater opportunities for interaction.
If you are interested in attending the conference please send an email to conference@etui.org
Follow the conference via social media at #etuWOW18.
PROGRAMME:
Wednesday 27 June 2018

11:00-13:00 Plenary A: Global transitions and world(s) of work
14:00-15:30

Panel 1 – Inclusive growth: a new, successful agenda for collective bargaining?
Panel 2 – Working conditions in an ageing society
Panel 3 – Company mobility fueled by digitalization and Europeanisation: how can we shore up workers' rights?
Panel 4 – Employment forecasts and the digital, green and demographic transitions
Panel 5 – The impact of the digital transformation on job quality

16:00-16:30 Keynote speech by Valdis Dombrovskis, responsible for the Euro and Social Dialogue, European Commission
16:30-18:00

Plenary B: When the rich and powerful pretend they do not need us.

Thursday 28 June 2018

09:00-10:30

Plenary C: Labour market composition and demographic change: can migrants and new technologies offset population ageing?
Plenary D: Climate change and the transition to a green economy: what does it mean for jobs?

11:00-12:30

Panel 6 – The role of worker's participation in addressing the digitalisation-driven Europeanisation strategies of MNCs
Panel 7 – The link between job quality and innovation: virtuous or vicious circles?
Panel 8 – Working time reduction as a trade union strategy for a changing world of work
Panel 9 – Social protection beyond the basic income
Panel 10 – Industrial policy for the green and digital economies

13:30-15:00

Plenary E: Digitalisation and the new economy: disrupting production networks while tackling climate change?
Plenary F: Globalisation and Europeanisation: European solutions for global problems?

15:30-17:00

Panel 11 – Psychosocial risks: shifting the perspective towards positive values
Panel 12 – The impact of automation on working conditions, health and safety
Panel 13 – Jobs in a clean, future automobile industry
Panel 14 – Youth engagement and the future of work
Panel 15 – Interactive panel: Using visuals to foresee and learn about change

17:15-17:45 Keynote speech by Cecilia Malmström, European Commissioner for Trade
17:45-19:00

Plenary G: A New Economic Approach: what are the shortcomings of the current economic model, and how to fix them?

Friday 29 June 2018

09:00-10:30

Panel 16 – How to integrate the transition challenges in the national trade union research agenda?
Panel 17 – The rise of China as a technology superpower – what does this mean for European jobs?
Panel 18 – The four transitions: what skills do we need, and how do we provide them?
Panel 19 – The future of work: perspectives from the ILO
Panel 20 – Interactive panel: Discussing scenarios for 2030

11:00-11:30

Young trade-unionists' discussion on managing transitions
Visual Harvesting

11:30-13:00

Plenary H: Social Dialogue: how can we create a common agenda for Social Europe?
Download programme: https://www.etui.org/content/download/34280/329137/file/rptAllactivities_bookletA4.pdf