Calendar



If you have an event in your region, please use the event-form to send it in:
https://basicincomeweek.org/event-form/
Webmasters can send their .ICS (ICAL) feed link pointing to the events in your local basic income week agenda for embedding into this calendar. (use tag "biweek2018")
more info: http://time.ly/document/user-guide/using-calendar/importing-events-calendars/
User hint
Just choose the right category to see the events in your country, if it is not there: there is work to be done! send them in!
May
19
Sat
Universal Basic Income – A green answer to future challenges of the labour market? – Antwerp(BE)

@ unkown location
May 19 @ 12:00 – 15:30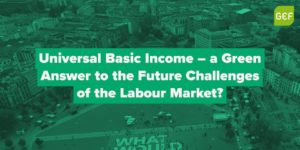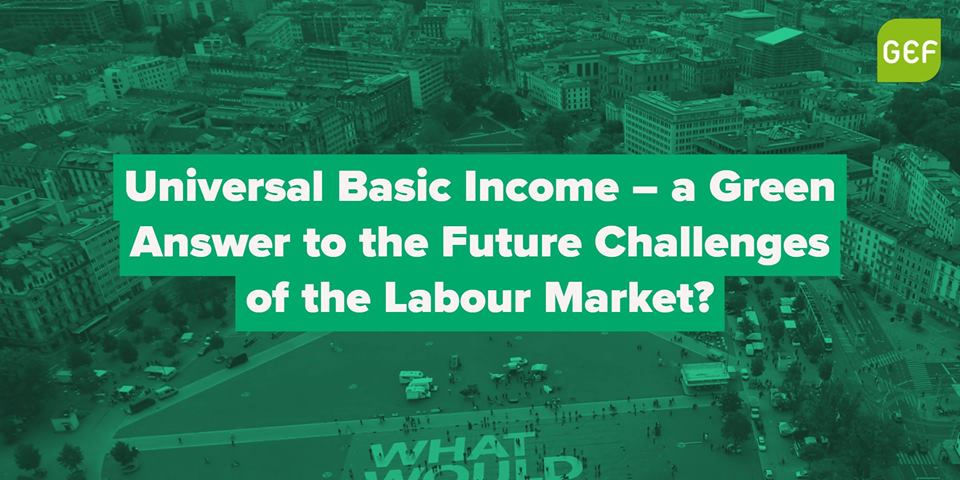 In 2017, the Green European Foundation started, with the support of different national partner foundations a transnational project on basic income with the objective to refine the concepts behind Universal Basic Income and contribute to the Europeanisation of the debate while taking into consideration the huge differences of social security systems across Europe. To this end, we formed a basic income expert group with representatives of Spain, Catalonia, Switzerland, Germany, Serbia, Belgium and Greece. In 2018, the focus of the 'Basic Income for all EU Citizens?' project lies on the financial concepts and on formulating first ideas for a European pilot project on basic income that can deliver comparable results for different European countries.
About the event
During this session, we aim to make the link of those discussions to the broader debate on the future of work and whether basic income can become part of the Green answer to the challenges the labour market is currently facing. At the same time, the session shall serve as an opportunity to exchange on examples and different ideas of Green parties across Europe.
We will organise an interactive session, using the "fish bowl" method: the discussion starts in a semi-circle with one moderator and the three panelists and two empty chairs; after the first input by the moderator and the three panelists, the audience is invited to fill the empty chairs and take the role of panelists themselves; after the input the chairs have to be left to other participants.
Finally, the workshop will provide an opportunity to present the results of a planned survey we launched on the state of play of the UBI debate within the different Green parties across Europe as well as in the national public discourses.
Moderators
Ville Ylikahri, GEF Board Member, Secretary General in the Green Cultural and Education Centre – Visio in Finland, representative of project expert group for Finland;
Susanne Rieger, GEF Co-President, responsible for European issues and European relations in the Catalan Green foundation Fundació Nous Horitzons (FNH), Project coordinator of the GEF transnational project on Basic Income.
Speakers
Wolfgang Strengmann-Kuhn, Member of Parliament, Germany
Julen Bollain, Member of the Basque Parliament, economist & researcher specialised in unconditional basic income, Spain
Predrag Momcilovic, Executive Committee Member Federation of Young European Greens, journalist, PhD student on political ecology and degrowth, Serbia
Irina Studhalter, Local Councillor Lucerne & political campaigner, Switzerland
Natalie Bennett, politician and journalist, former leader of Green Party of England and Wales, United Kingdom
Website: http://gef.eu/
Twitter: https://twitter.com/GEF_Europe
Youtube: https://www.youtube.com/user/greeneuropeanfdn
Sep
19
Wed
BGE, komplementäre Währungen und Gender: Emanzipatorisches Potential? – Berlin (DE)

@ Trude Ruth und Goldammer
Sep 19 @ 19:00 – 22:00

Eines der Themen die im Zusammenhang mit dem Bedingungslosen Grundeinkommen (BGE) kontrovers diskutiert werden ist Gender. Die Frage, wie die Einführung eines BGEs sich auf Gender-Ungleichheiten auswirken würde, ist dabei wesentlich – nicht nur, weil Frauen* viel häufiger von Armut betroffen sind und Armutsreduzierung eines der zentralen Ziele fast aller BGE-Projekte darstellt.
Studien schätzen, dass vorwiegend von Frauen* geleistete Arbeiten mehr von Automatisierung betroffen sein werden als andere. Es existieren berechtigte Bedenken, dass Pflege- und andere Reproduktionstätigkeiten, mit großer Mehrzahl un- oder unterbezahlt von Frauen* bestritten, mit der Einführung eines Bedingungslosen Grundeinkommen noch mehr von Geschlechterungleichheiten betroffen würden.
Gegenwärtig herrscht in akademischen Kreisen die Einschätzung vor, dass ein BGE sich zwiespältig auf Gendergerechtigkeit auswirken und als solches nicht ausreichen würde, um existierende soziale Machtverhältnisse in Bezug auf Gender fundamental infrage zu stellen.
Wir argumentieren, dass der Kontext, die Ausrichtung und die konkrete Konzeptionalisierung eines möglichen BGE entscheidend sind: Gibt es nicht Wege ein BGE zu nutzen um die Marginalisierung und soziale Diskriminierung von Frauen* (und anderer sozialer Gruppen) zu verringern? Dieser Frage möchten wir in unserem Vortrag nachgehen, und uns dabei insbesondere auf dezentralisierte, nicht-staatliche BGE-Projekte (Fallbeispiel: Circles) konzentrieren.
Welches Potential bieten komplementäre Währungen, die außerhalb der derzeitigen Markt-/Wachstumslogik angesiedelt sind in dieser Hinsicht?
Wie können sie die Sicherheit staatlicher Wohlfahrtssysteme mit einem BGE verbinden?
Und welches emanzipatorisches Potential verbirgt sich darin?

Address: Trude Ruth und Goldammer, Flughafenstr. 38, 12053 Berlin
Sep
21
Fri
Internationaler BGE-Stammtisch – Bedingungsloses Grundeinkommen (BGE) in Berlin

@ Restaurant Cancún
Sep 21 @ 18:00 – 23:59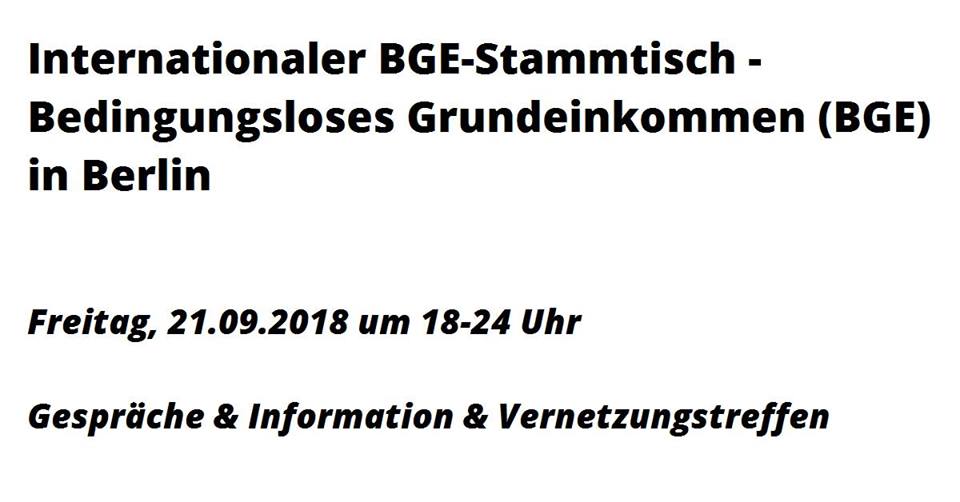 Gespräche & Information & Vernetzungstreffen "Internationaler BGE-Stammtisch" am Thema Bedingungsloses Grundeinkommen (BGE) Interessierten in Berlin und insbesondere die ca. 40 berliner BGE-Gruppierungen (BGE-Initiativen, BGE-Parteien, andere BGE befürwortende Organisationen) eingeladen, sich in lockerer Atmosphäre zu treffen, trinken, essen und auszutauschen sowie bzgl. laufender und zukünftiger BGE-Projekte auf den aktuellen Stand zu bringen.
Der Eintritt ist frei. Eine Anmeldung ist nicht erforderlich.
Treffen ist am exikanischen Restaurant Cancún am Alexanderplatz, Rathausstr. 5-13, 10178 Berlin (Alexanderplatz links neben Rotes Rathaus, im Restaurant drinnen linke Seite hinten, www.cancun-restaurant.de bzw. www.facebook.com/cancunalexanderplatz/ )
Die Getränke zahlt jeder Gast selber, Trinkpflicht besteht nicht.
Ein kostenloses warmes Buffet in Form verschiedener warmer Fingerfood-Platten (sowohl Fleisch als auch Vegetarisch) wird über den Abend verteilt in begrenztem Umfang gestellt.
Man kann kommen und gehen wie man möchte. Aufgrund der Vielfältigkeit der BGE-Interessierten und BGE-Gruppierungen wird um gegenseitigen Respekt vor Ort nicht nur bzgl. der vielfältigen Detail-Ansichten zur Einführung und Umsetzung eines BGE sondern auch um andere Ansichten, die nichts mit dem BGE zu tun haben, gebeten.
Die ca. 40 berliner BGE-Gruppierungen (BGE-Initiativen, BGE-Parteien, andere BGE befürwortende Organisationen) siehe Informationsblatt "Informationsquellen und Anlaufstellen in Berlin zum Thema Bedingungsloses Grundeinkommen (BGE)" als pdf Downloadbar https://grundeinkommenberlin.files.wordpress.com/2018/08/ini-bge-berlin-infos-2018-08-05.pdf bzw. auf www.grundeinkommenberlin.wordpress.com/infos/ bzw. als 'Story' auf www.facebook.com/pg/InitiativeGrundeinkommenBerlin/about/
An die berliner BGE-Gruppierungen gerichtet:
Infomaterial, Flyer und ähnliches zum Mitnehmen sowohl zur BGE-Gruppierung selbst als auch zu ihrem BGE sowie aktuellen und zukünftigen eigenen BGE-Projekten sind ausdrücklich erwünscht und können mitgebracht und auf vorbereitete Tische ausgelegt werden.
Ab ca. 19 Uhr können kurze freiwillige improvisierte Reden/Ansprachen zum Thema BGE in Berlin gehalten werden (jeder wie er will).
Wer etwas kurzes zum Thema BGE (wenn möglich ohne Ton) präsentieren bzw. als Art Bildschirmschoner laufen lassen möchte, es gibt einen relativ großen FlatTV (siehe der abgegrenzte Bereich rechts neben der Schwingtür www.restaurant-cancun.de/files/alex-2.swf) mit HDMI-Anschluss zum eigenen dann mitzubringenden Laptop. (Ein normales 5m-HDMI-Kabel wird vor Ort sein.)
Die 10 berliner BGE-Initiativen (alphabetisch sortiert):
Insofern die BGE-Initiativen (oder das Restaurant) als 'Gastgeber' in der Facebook-Veranstaltung erscheinen bedeutet dies nicht, dass diese Veranstalter im rechtlichen Sinne oder verantwortlich für diese offene Veranstaltung sind. Es ist auch nicht garantiert, dass diese (durchgängig) anwesend sein werden.
Siehe auch auf www.facebook.com/events/2179805578936627/
—
'Bedingungsloses Grundeinkommen' im Sinne der Definition des Netzwerk Grundeinkommen www.grundeinkommen.de/grundeinkommen/idee/ mit den 4 Kriterien:
"Ein Grundeinkommen ist ein Einkommen, das eine politische Gemeinschaft bedingungslos jedem ihrer Mitglieder gewährt. Es soll
die Existenz sichern und gesellschaftliche Teilhabe ermöglichen,
einen individuellen Rechtsanspruch darstellen sowie
ohne Bedürftigkeitsprüfung und
ohne Zwang zu Arbeit oder anderen Gegenleistungen garantiert werden."
Diese Veranstaltung findet im Rahmen der 11. Internationalen Woche des Grundeinkommens (Basic Income Week) Mo-So 17.-23.09.2018 statt.
#Grundeinkommenswoche #basicincomeweek
www.woche-des-grundeinkommens.eu
www.basicincomeweek.org
www.facebook.com/events/197189157604064/