Calendar



If you have an event in your region, please use the event-form to send it in:
https://basicincomeweek.org/event-form/
Webmasters can send their .ICS (ICAL) feed link pointing to the events in your local basic income week agenda for embedding into this calendar. (use tag "biweek2018")
more info: http://time.ly/document/user-guide/using-calendar/importing-events-calendars/
User hint
Just choose the right category to see the events in your country, if it is not there: there is work to be done! send them in!
May
19
Sat
Universal Basic Income – A green answer to future challenges of the labour market? – Antwerp(BE)

@ unkown location
May 19 @ 12:00 – 15:30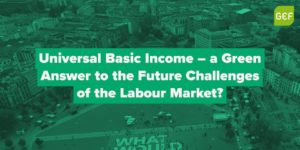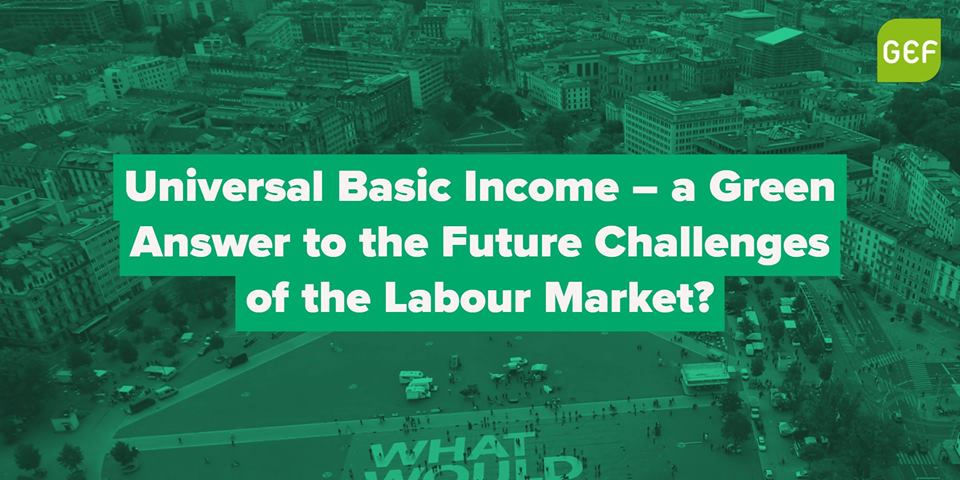 In 2017, the Green European Foundation started, with the support of different national partner foundations a transnational project on basic income with the objective to refine the concepts behind Universal Basic Income and contribute to the Europeanisation of the debate while taking into consideration the huge differences of social security systems across Europe. To this end, we formed a basic income expert group with representatives of Spain, Catalonia, Switzerland, Germany, Serbia, Belgium and Greece. In 2018, the focus of the 'Basic Income for all EU Citizens?' project lies on the financial concepts and on formulating first ideas for a European pilot project on basic income that can deliver comparable results for different European countries.
About the event
During this session, we aim to make the link of those discussions to the broader debate on the future of work and whether basic income can become part of the Green answer to the challenges the labour market is currently facing. At the same time, the session shall serve as an opportunity to exchange on examples and different ideas of Green parties across Europe.
We will organise an interactive session, using the "fish bowl" method: the discussion starts in a semi-circle with one moderator and the three panelists and two empty chairs; after the first input by the moderator and the three panelists, the audience is invited to fill the empty chairs and take the role of panelists themselves; after the input the chairs have to be left to other participants.
Finally, the workshop will provide an opportunity to present the results of a planned survey we launched on the state of play of the UBI debate within the different Green parties across Europe as well as in the national public discourses.
Moderators
Ville Ylikahri, GEF Board Member, Secretary General in the Green Cultural and Education Centre – Visio in Finland, representative of project expert group for Finland;
Susanne Rieger, GEF Co-President, responsible for European issues and European relations in the Catalan Green foundation Fundació Nous Horitzons (FNH), Project coordinator of the GEF transnational project on Basic Income.
Speakers
Wolfgang Strengmann-Kuhn, Member of Parliament, Germany
Julen Bollain, Member of the Basque Parliament, economist & researcher specialised in unconditional basic income, Spain
Predrag Momcilovic, Executive Committee Member Federation of Young European Greens, journalist, PhD student on political ecology and degrowth, Serbia
Irina Studhalter, Local Councillor Lucerne & political campaigner, Switzerland
Natalie Bennett, politician and journalist, former leader of Green Party of England and Wales, United Kingdom
Website: http://gef.eu/
Twitter: https://twitter.com/GEF_Europe
Youtube: https://www.youtube.com/user/greeneuropeanfdn
Aug
23
Thu
Nordic UBI-day – Tampere (Finland)
Aug 23 @ 12:00 – 18:30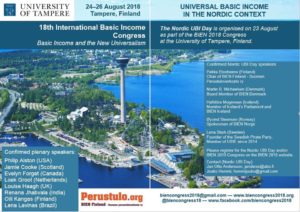 The Nordic day of the BIEN 2018 congress will be held in the afternoon of the 23rd of August in advance of the official opening of the congress. Everyone participating in the congress is invited to take part in this Nordic session, which will be held in English.
The main idea of the Nordic UBI Day session consists of the following thematic outlines:
A representative from each of the five Nordic countries will give a picture of the national situation in relation to the implementation of a basic income. Which are the concrete proposals that are on the political agenda? How large is the potential support for different ideas? How well does a BI fit the relatively universal Nordic welfare systems? What can we learn from the different experiences? There will be both separate presentations and a panel, during which the audience can ask questions and make comments.
Please register for the Nordic UBI Day HERE.

PROGRAM (preliminary, changes possible)
| | |
| --- | --- |
| 12.00 – 12.10 | Opening of the Nordic UBI Day |
| | Prof. emeritus Pertti Koistinen, chair of the BIEN 2018 Congress LOC |
| | |
| 12.10 – 13.10 | Part one: Basic Income (BI) discourses in Finland, and how could BI be applied to |
| | enhance Nordic welfare |
| | Part two: Ethics of UBI by the chair of BIEN Finland Pekka Elonheimo |
| | Part three: Experiences of Finland's UBI experiment by its participant |
| | |
| 13.10 – 13.20 | Comments, questions, answers on Finland's share of the Nordic UBI Day |
| | |
| 13.20 – 13.40 | Denmark. BI-discourses in Denmark, and how could BI be applied to enhance |
| | Nordic welfare |
| | Martin B. Michaelsen, Board Member of BIEN Denmark |
| |   |
| 13.40 – 13.50 | Comments, questions, answers on Denmark's share of the Nordic UBI Day |
| | |
| 13.50 – 14.10 | Coffee break |
| | |
| 14.10 – 14.30 | Iceland. BI-discourses in Iceland, and how could BI be applied to enhance |
| | Nordic welfare |
| | Halldóra Mogensen, Member of Iceland's Parliament and BIEN Iceland |
| |   |
| 14.30 – 14.40 | Comments, questions, answers on Iceland's share of the Nordic UBI Day |
| | |
| 14.40 – 15.00 | Norway. BI-discourses in Norway, and how could BI be applied to enhance |
| | Nordic welfare |
| | Øyvind Steensen, Spokesman of BIEN Norge |
| |   |
| 15.00 – 15.10 | Comments, questions, answers on Norway's share of the Nordic UBI Day |
| | |
| 15.10 – 15.30 | Break |
| | |
| 15.30 – 15.50 | Sweden. BI-discourses in Sweden, and how could BI be applied to enhance |
| | Nordic welfare |
| | Lena Stark, Founder of Swedish basic income party, Member of UBIE since 2014 |
| | |
| 15.50 – 16.00 | Comments, questions, answers on Sweden's share of the Nordic UBI Day |
| | Comments on the previous speeches |
| | |
| 16.00 – 16.30 | Break |
| | |
| 16.30 – 17.15 | Speech of Rutger Bregman |
| | |
| 17.15 – 17.45 | Interview to promote Rutger Bregman's new book |
| | |
| 17.45 – 18.30 | Book selling and autographs in the lobby outside the auditorium |
The representative speakers are asked to submit their abstracts, photos and biographical notes via this form
For further information, please contact Jan Otto Andersson (janderss@abo.fi) or Jouko Hemmi (jouko.hemmi@hotmail.fi), members of the local organising committee  of BIEN 2018 Congress.
Mar
21
Thu
UBIE Meeting & General Assembly in BERLIN

@ werkstatt der kulturen


In just a few months time, citizens across Europe will be asked to elect a new European Parliament. As citizens, we aim for a new majority that wants to re-build solidarity in the EU and is open to discuss basic income as a new basis for a social Europe. So the focus of Unconditional Basic Income's 2019 General Assembly – besides of electing a new Core Group – will be on possible campaigns before and after the elections.
The next UBIE meeting will take place in Berlin, 21-24 March 2019. The General Assembly will take place on Saturday, 23 March. Before and after, we intend to organise working group sessions (Friday and Sunday) and also some public debates (possibly Thursday and Friday).
Thursday, 21 March, 7pm: Public Event on Basic Income Experiments
Friday, 22 March, 4-8pm: Discussion on UBIE's priorities for 2019/20
Saturday, 23 March, 9am-7pm: General Assembly
Sunday, 24 March, 9am-2pm: Workshops
We will get back to you with more details and an official invitation soon.
We are meeting in 
Berlin
, as we were not able to secure the rooms we needed in Brussels for a conference there as we originally planned. But we still plan to do this conference later this year, i.e. September/October.
Kind greetings,