Calendar


If you have an event in your region, please use the event-form to send it in:
https://basicincomeweek.org/event-form/
At the moment, there are 3 each one worldwide synchronized Basic Income Week actions and projects:
until Sunday 22nd September 2019 "Basic Income Week Campaign":
overlay your Facebook profile picture www.facebook.com/BasicIncomeWeek/posts/995055477506728/ or direct www.facebook.com/profilepicframes/?selected_overlay_id=666500437198081
at Friday 20th September 2019 "2nd International Basic Income Beer – [City/Location]":
Since 2018 a worldwide synchronized regular table every year on the Friday evening of the International Basic Income Week where the local basic income groups meet in as many places as possible worldwide in a relaxed atmosphere for food & drink in cafes, bars, pubs, restaurants, etc. to exchange, network and at the same time on the topic basic income Interested local information materials/flyer and give speech & answer.
This can be done from small mini basic income regular table in small villages with 3 people and a simple sign up to large basic income regular table (as a small mini basic income fair) with information tables, speeches, presentations, free food & drinks, live Music/Band, Social Media Greetings, Live Switch to basic income regular tables in other cities and countries.
It is also a good time to reactivate or re-establish basic income initiatives through basic income regular tables!
(Possibly change/translate the title in your language e.g. german "2. Internationaler BGE-Stammtisch – [Stadt/Region]".)
E.g.:
Berlin (Germany), "2. Internationaler BGE-Stammtisch – Berlin" www.facebook.com/events/727312807612798/ or www.grundeinkommenberlin.wordpress.com/infos/#2
at Saturday 26st September 2019 "Basic Income March – [City/Location]":
"The Basic Income March, led by Basic Income NYC, is set for September 26, 2019. It might be accompanied by Basic Income Marches in other cities on the same day." www.basicincome.org/news/2019/07/a-march-for-basic-income-will-take-place-in-new-york-city-september-21-2019/
due to time organizing the date is moved forward to 26thseptember, next your we hope to have a sychronized event within Basic Income Week
E.g.:
New York City (USA), www.facebook.com/events/2475965342623015/ or www.facebook.com/BasicIncomeMarch/ or www.basicincomemarch.com
Please simple set-up Facebook page Basic Income Week as co-host to your Facebook event and we will see and add your event to our Facebook page and list over here. https://www.facebook.com/events/310298613181576
Sep
16
Wed
Free filmshowing of the movie that awakened Europe:"Basic income" -Sofia (BG)

@ Rakovski №108, hall №2
Sep 16 @ 16:00 – 19:00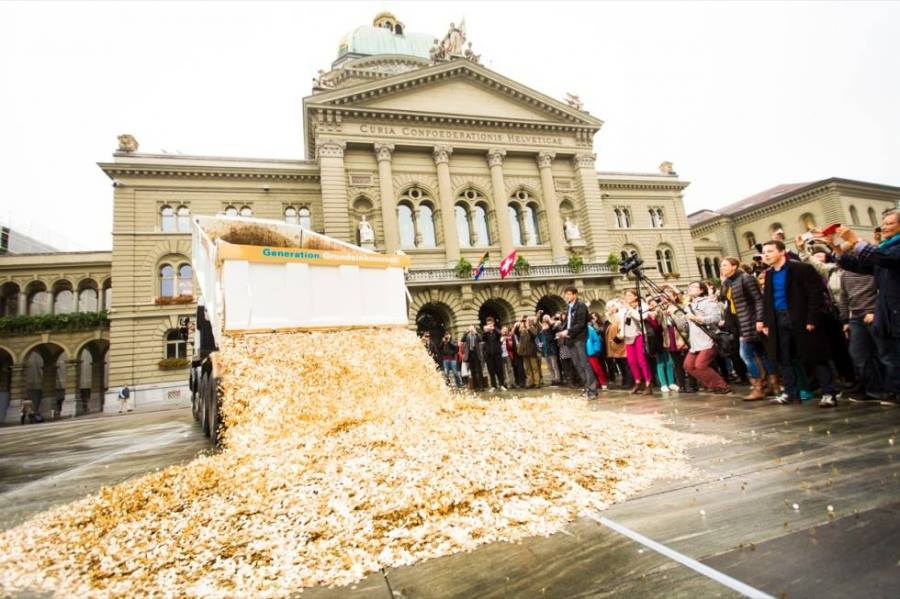 Безплатна прожекция на филма "Базовият доход"
Created in 2008 in the midst of the biggest financial crisis even more relevant today, on the threshold of more severe shocks. Simple and friendly story of the main processes in the basic income movement. Today fully possible and attainable, adaptable to our conditions in Bulgaria. The film gives a new look to the shared human values, who do not know geogrpahical borders and answer the first question "And, where will the money come from?"
After the filmshowing will be a discussion of the feasability of the Basic income in Bulgaria!
8-ма Международна седмица за Базов доход:
Безплатна прожекция на филма, събудил цяла Европа.
"Базовият доход"
Създаден през 2008-ма в разгара на голямата финансова криза, още по-актуален днес, на прага на още по-тежки сътресения. Прост и приятелски разказ за основните процеси при Базовия доход. Днес напълно възможен и постижим, адаптивен за нашите условия в България. Филмът дава нов поглед към общовалидните човешки ценности, които не знаят гоеграфски граници, и отговаря на първия въпрос "А, парите откъде ще дойдат?"
След прожекцията ще се проведе дискусия за приложимостта на Базовия доход в България!
Кога: 16-ти септември 2015г.

Начало: 16ч.

Къде: гр. София, ул. Г.С. Раковски №108, зала №2

Вход: безплатен
Събитието е част от 8-мата Международна седмица за Базов доход, организирано от:
Европейска асоциация за Безусловен базов доход

Съюз на икономистите в България

Българско сдружение за директна демокрация

Фондация "Синята птица"
The event is part of the 8th International Basic Income Week organised by:
Unconditional Basic Income Europe
Union of Economists in Bulgaria
Bulgarian union for direct democracy
The Blue Bird Foundation