Calendar


If you have an event in your region, please use the event-form to send it in:
https://basicincomeweek.org/event-form/
At the moment, there are 3 each one worldwide synchronized Basic Income Week actions and projects:
until Sunday 22nd September 2019 "Basic Income Week Campaign":
overlay your Facebook profile picture www.facebook.com/BasicIncomeWeek/posts/995055477506728/ or direct www.facebook.com/profilepicframes/?selected_overlay_id=666500437198081
at Friday 20th September 2019 "2nd International Basic Income Beer – [City/Location]":
Since 2018 a worldwide synchronized regular table every year on the Friday evening of the International Basic Income Week where the local basic income groups meet in as many places as possible worldwide in a relaxed atmosphere for food & drink in cafes, bars, pubs, restaurants, etc. to exchange, network and at the same time on the topic basic income Interested local information materials/flyer and give speech & answer.
This can be done from small mini basic income regular table in small villages with 3 people and a simple sign up to large basic income regular table (as a small mini basic income fair) with information tables, speeches, presentations, free food & drinks, live Music/Band, Social Media Greetings, Live Switch to basic income regular tables in other cities and countries.
It is also a good time to reactivate or re-establish basic income initiatives through basic income regular tables!
(Possibly change/translate the title in your language e.g. german "2. Internationaler BGE-Stammtisch – [Stadt/Region]".)
E.g.:
Berlin (Germany), "2. Internationaler BGE-Stammtisch – Berlin" www.facebook.com/events/727312807612798/ or www.grundeinkommenberlin.wordpress.com/infos/#2
at Saturday 26st September 2019 "Basic Income March – [City/Location]":
"The Basic Income March, led by Basic Income NYC, is set for September 26, 2019. It might be accompanied by Basic Income Marches in other cities on the same day." www.basicincome.org/news/2019/07/a-march-for-basic-income-will-take-place-in-new-york-city-september-21-2019/
due to time organizing the date is moved forward to 26thseptember, next your we hope to have a sychronized event within Basic Income Week
E.g.:
New York City (USA), www.facebook.com/events/2475965342623015/ or www.facebook.com/BasicIncomeMarch/ or www.basicincomemarch.com
Please simple set-up Facebook page Basic Income Week as co-host to your Facebook event and we will see and add your event to our Facebook page and list over here. https://www.facebook.com/events/310298613181576
Sep
23
Sat
"Basicincome" are we defending the same idea? -Brussels

@ Université Saint-Louis
Sep 23 @ 09:30 – 13:30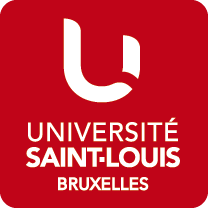 The debate on Basic Income is getting more and more extensive every day, as well elsewhere as in Belgium.
But this project can only be realized in Belgium if it is carried by politicians from both communities.
That is why we organize on 23 September in Brussels a meeting of dialogues between Dutch-speaking and French-speaking people with a minimum of sympathy for universal Basic Income.
Each guest will have the opportunity to interact with a representative of the same political family of the other community.
The Liberal family will be represented by Nele Lijnen and Georges-Louis Bouchez.
The Christian-Democrat family will be represented by Sammy Mahdi and Joaquim Hernandez-Dispaux
The Socialist family will be represented by Yasmine Kerbache and……
The Greens family will be represented by Kristof Calvo et Philippe Lamberts.
The debates will take place on September 23rd from 9:30 to 13:30 at the Université Saint-Louis in Brussels. Languages: Dutch and French
Registration is free but to facilitate organization send us a short message (with your name and qualities) to: https://goo.gl/forms/64d2nhDwH0yFT2r63
For information: this initiative also marks the 10th International Week of Basic Income, which will take place worldwide from 18 September to 24 September 2017
Thank you in advance for your attention.
The organizers
Philippe VAN PARIJS
Yannick VANDERBORGHT
Christina LAMBRECHT
Philippe DEFEYT
Remarks: Thanks in advance for sharing this information with others!
We will make a reminder of this invitation at the beginning of September.