Calendar



If you have an event in your region, please use the event-form to send it in:
https://basicincomeweek.org/event-form/
Webmasters can send their .ICS (ICAL) feed link pointing to the events in your local basic income week agenda for embedding into this calendar. (use tag "biweek2018")
more info: http://time.ly/document/user-guide/using-calendar/importing-events-calendars/
User hint
Just choose the right category to see the events in your country, if it is not there: there is work to be done! send them in!
Sep
19
Wed
BGE, komplementäre Währungen und Gender: Emanzipatorisches Potential? – Berlin (DE)

@ Trude Ruth und Goldammer
Sep 19 @ 19:00 – 22:00

Eines der Themen die im Zusammenhang mit dem Bedingungslosen Grundeinkommen (BGE) kontrovers diskutiert werden ist Gender. Die Frage, wie die Einführung eines BGEs sich auf Gender-Ungleichheiten auswirken würde, ist dabei wesentlich – nicht nur, weil Frauen* viel häufiger von Armut betroffen sind und Armutsreduzierung eines der zentralen Ziele fast aller BGE-Projekte darstellt.
Studien schätzen, dass vorwiegend von Frauen* geleistete Arbeiten mehr von Automatisierung betroffen sein werden als andere. Es existieren berechtigte Bedenken, dass Pflege- und andere Reproduktionstätigkeiten, mit großer Mehrzahl un- oder unterbezahlt von Frauen* bestritten, mit der Einführung eines Bedingungslosen Grundeinkommen noch mehr von Geschlechterungleichheiten betroffen würden.
Gegenwärtig herrscht in akademischen Kreisen die Einschätzung vor, dass ein BGE sich zwiespältig auf Gendergerechtigkeit auswirken und als solches nicht ausreichen würde, um existierende soziale Machtverhältnisse in Bezug auf Gender fundamental infrage zu stellen.
Wir argumentieren, dass der Kontext, die Ausrichtung und die konkrete Konzeptionalisierung eines möglichen BGE entscheidend sind: Gibt es nicht Wege ein BGE zu nutzen um die Marginalisierung und soziale Diskriminierung von Frauen* (und anderer sozialer Gruppen) zu verringern? Dieser Frage möchten wir in unserem Vortrag nachgehen, und uns dabei insbesondere auf dezentralisierte, nicht-staatliche BGE-Projekte (Fallbeispiel: Circles) konzentrieren.
Welches Potential bieten komplementäre Währungen, die außerhalb der derzeitigen Markt-/Wachstumslogik angesiedelt sind in dieser Hinsicht?
Wie können sie die Sicherheit staatlicher Wohlfahrtssysteme mit einem BGE verbinden?
Und welches emanzipatorisches Potential verbirgt sich darin?

Address: Trude Ruth und Goldammer, Flughafenstr. 38, 12053 Berlin
 Basic Income Movie Night and Social – New York City (US)

@ John Jay College, first floor, room 1.123.
Sep 19 @ 19:30 – 22:30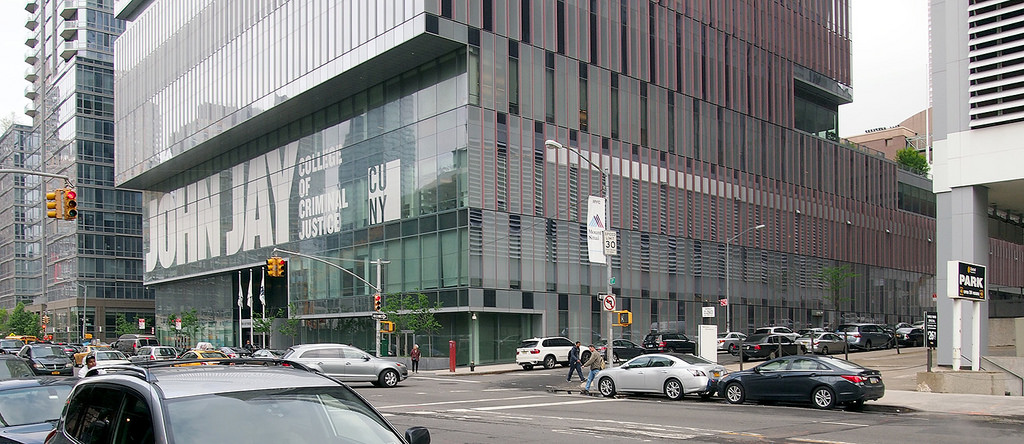 A mingle and video watch/discussion  with special videos made just for our event by Eric Stetson of Mannabase, and Presidential candidate Andrew Yang.
Plus an update on what happened at the BIEN congress in Finland!
FREE. Snack or drinks for the table welcomed but not required.
RSVP optional: dianepagen@yahoo.com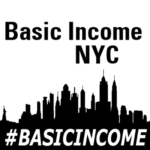 Co-hosts Mannabase and Basic Income NYC
Contact: Diane Pagen, Basic Income NYC
dianepagen@yahoo.com
Sep
20
Thu
debatmiddag onvoorwaardelijk basisinkomen CNV Vakmensen – Utrecht

@ CNV-huis
Sep 20 @ 14:00 – 16:00
In de week van het Basisinkomen,  een debatmiddag over het onvoorwaardelijk basisinkomen.
Een onvoorwaardelijk basisinkomen voor iedereen in Nederland. Volgens sommigen een ideale oplossing voor belangrijke maatschappelijke vraagstukken. Het levert een meer ontspannen samenleving op zonder de enge focus op betaald werk. Het geeft ruimte om vanuit vrijheid je talenten te ontplooien. Het zorgt voor een eerlijker verdeling van welvaart en werk in tijden van verdergaande robotisering. We krijgen weer de tijd om te zorgen voor onze naasten en aandacht te hebben voor andere zaken die belangrijk zijn in ons leven.
Volgens anderen echter is het een onrealistische en onbetaalbare utopie. Soms zelfs onwerkelijk omdat het altijd zo zal zijn dat we via betaalde arbeid onszelf ontwikkelen en in ons inkomen voorzien. Dat is en blijft het uitgangspunt voor onze samenleving. Daarnaast hebben we al allerhande voorzieningen voor mensen die niet kunnen werken. Gratis geld voor iedereen heeft ook ongewenste effecten. Het zal mensen lui maken en arbeid – zeker aan de onderkant – van de arbeidsmarkt zal minder lonen.
Graag nodigen wij u hiervoor van harte uit. Deze middag staat in het teken van het belichten van de voor- en nadelen van het onvoorwaardelijk basisinkomen, het uitwisselen van standpunten en het debat met elkaar over dilemma's als:
Activiteit of luiheid?
Als iedereen 'gratis' geld krijgt, dan wil je er niet meer voor werken. Luiheid ligt op de loer. Of juist omgekeerd. Met basisgeld op de bankrekening ontstaat veel meer ruimte om na te denken over wat je écht wilt doen; en dat ook te gáán doen. Je
boterham is immers al (dun) belegd.
Is het wel te betalen?
Basisinkomen kost vele miljarden. Maar dat kosten uitkeringen ook. Basisinkomen
wordt verzameld via belasting en daarna weer verdeeld over iedereen. Maar het is
ook nu al zo dat iedereen meebetaalt aan uitkeringen, toeslagen, heffingskortingen
en studiefinanciering; én alle bureaucratie die nodig is om deze regelingen uit te
voeren.
Noemen we alleen dingen die geld opleveren werk?
Nu wordt iedereen geacht met werken geld te verdienen. Het uitgangspunt is min
of meer dat je voor de kost zult moeten werken. Met een basisinkomen kun je ook
werken zonder vergoeding. Je basislevensonderhoud is al geregeld. Ruimte ontstaat
voor zorgen voor de ander, voor onbetaalde tijdsbesteding. En die tijdsbesteding
wordt niet langer als tweederangs gezien.
Solidariteit
Introductie van het basisinkomen vraagt om een nieuwe invulling van de
solidariteit. Basisinkomen geeft een vloer voor iedereen. Sterkere financiële
schouders zullen meer bijdragen dan de zwakkeren. Een basisinkomen kent geen
controle en voorwaarden. Dit levert tegelijk de vraag op voor welke groepen het ter
beschikking komt. Geldt het ook voor mensen die naar Nederland komen voor werk
of studie?
Kind of badwater?
Gooi je met de introductie van het basisinkomen niet onbedoeld iets weg wat je
eigenlijk beter kunt behouden? Waarom zou je een basisinkomen instellen als je nu
al een (fijnmazig) stelsel hebt van uitkeringen en toeslagen? Daarbij wordt immers
gestreefd naar maatwerk. Basisinkomen is het spreekwoordelijke kanon. En als een
basisinkomen in plaats komt van bijstand of een uitkering is het nog maar de vraag
welke regeling financieel beter is voor de doelgroep.
We zijn zeer benieuwd naar uw visie op het onvoorwaardelijk basisinkomen en
vragen u daarom met ons in gesprek te gaan op 20 september aanstaande om
14.00 uur, CNV-kantoor, Tiberdreef 4 in Utrecht. Graag aanmelden via
m.veit@cnvvakmensen.nl.
Basic Income Week Community Conversation -Winnypeg (CA)

@ Centennial Hall, University of WInnipeg Room 4C60
Sep 20 @ 19:00 – 21:00